INTUITION specializes in Customer Insight-Driven strategies for hotels and resorts.
Every strategy starts with monitoring what is already being said about your company online by existing guests – so take advantage of our free monitoring trial and see what your current online reputation looks like.

Then add one or more of our many customer engagement and reputation management services such as, a post stay survey complete with seamlessly integrated TripAdvisor review widget, only available through TripAdvisor Joint Review Collection partners like ourselves. Email marketing automation services that range from pre-arrival emails to repeat visit marketing. On-site engagement services, including guest feedback system, and SMS marketing to encourage additional on-site spend.

By understanding areas of success and areas for improvement, you can make critical adjustments that will positively affect your revenue and reputation; and our custom-built INTUITION Intelligence platform makes it incredibly simple for your key departments to track and analyze multiple data sets.
Share highly detailed and interactive dashboards with just the users that need to see them, across your entire company. For multi-property groups, see your results as brand-wide to compare one location against another, or at an individual property level.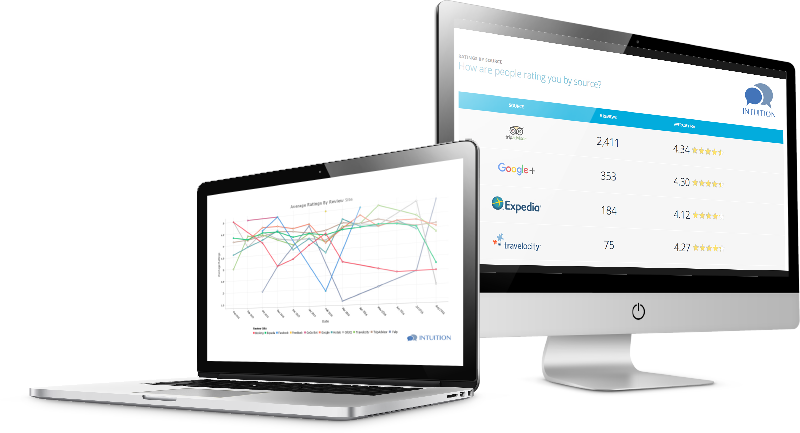 Get actionable data that drives revenue.
INTUITION is a highly customizable and scalable data analytics service, with a special focus on Customer Engagement and Reputation Management.