Smart Marketing That Puts Your Data To Use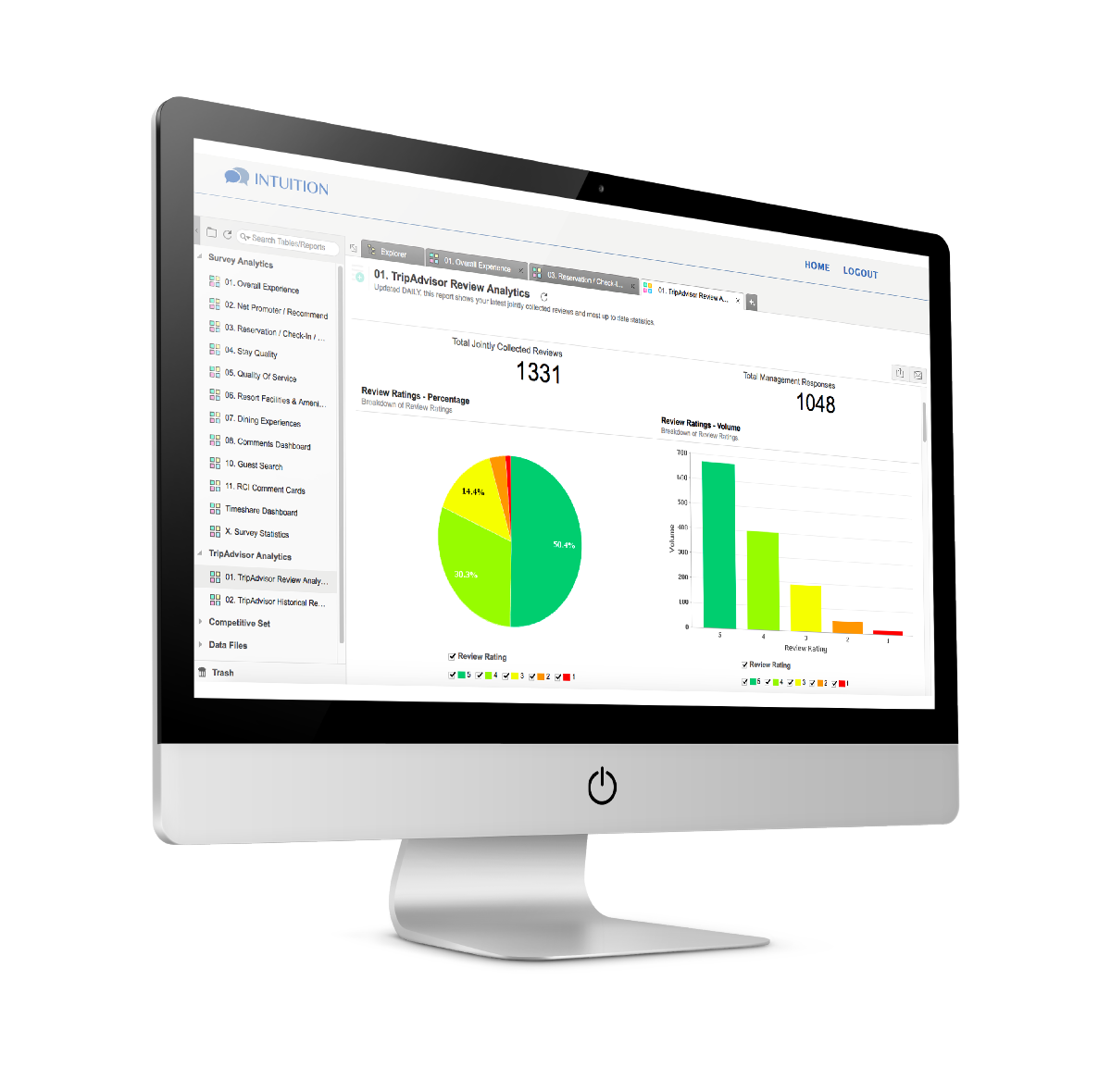 Advanced Analytics
Collecting data is only useful if you can easily interpret it. The INTUITION Intelligence platform is custom built to suit your needs and to only show you what you want to see. It can take multiple data sources and combine data sets that share unique identifiers to uncover previously unavailable relationships. Simple or complex dashboards then instantly identify areas of success and areas for improvement in departments throughout your business. It's infinitely scalable, and can combine all of the modules featured on this website into one powerful business intelligence system.
The INTUITION Intelligence system does not need to replace any existing systems. Instead it puts an end to silo'd data and empowers your departments with centralized information and reporting.  The possibilities are endless.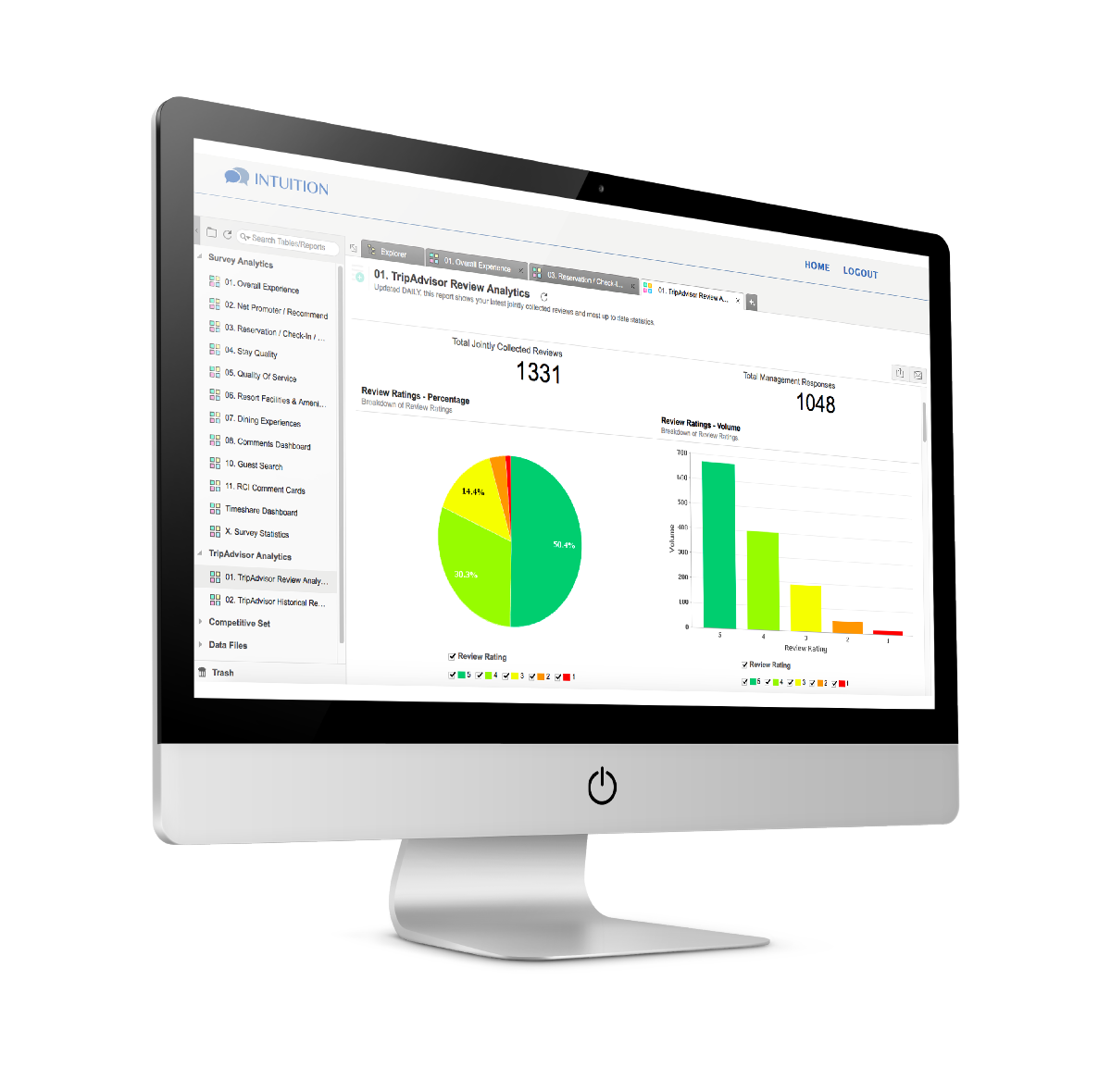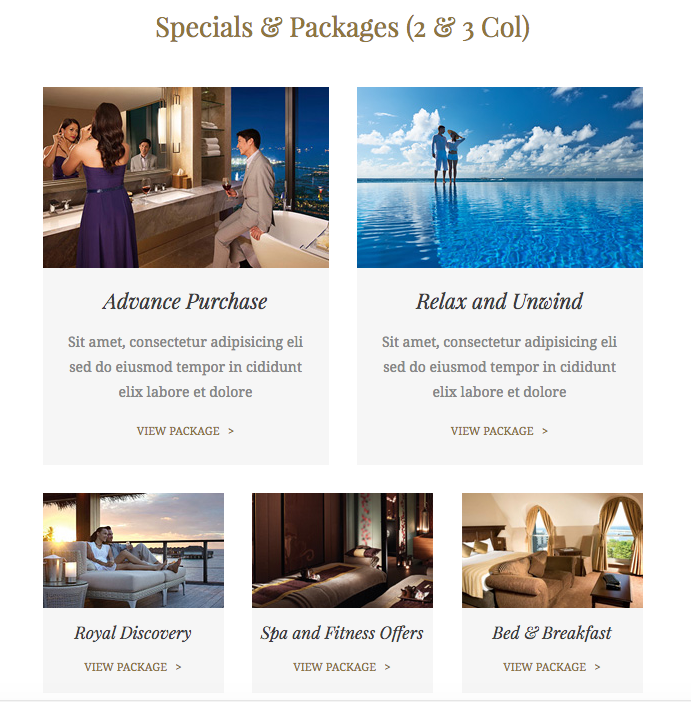 Pre-Arrival Emails
Start engaging with your guests as soon as a reservation is made. Capitalize on their excitement and find out useful information about their expectations and plans for their vacation with a quick poll. Then around 7 days before they are due to check-in, send them upgrade offers, airport transfer options, pre-arrival discounts on excursions etc to drive additional revenue.
See feedback in near real time, enabling you to react and respond accordingly to encourage completion of transactions or to know what interests a guest has before they arrive in order to improve onsite spend and service.