Get Another Chance To Convert Non-Buyers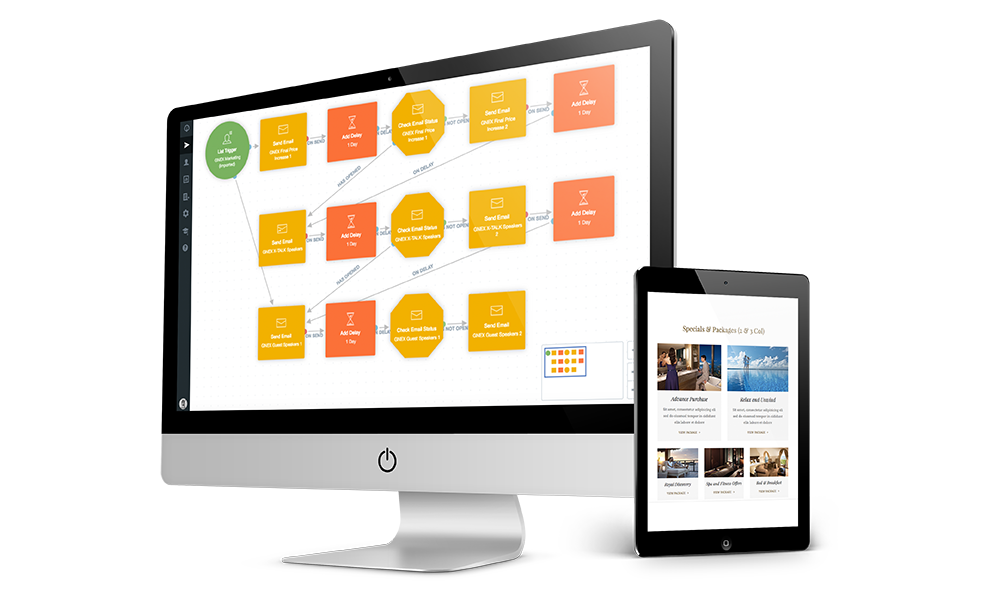 Automated Non-Buyer & Referral Programs
Timeshare / Vacation Club industry studies regularly confirm that most purchasers of timeshare have attended three or more sales presentations before they commit. Understanding that statistic, is to understand that non-buyers can still be buyers, and having already acquired the customer, marketing to them again is a fraction of the initial cost of lead acquisition – and with INTUITION, this is done on autopilot, with no effort at all until a customer becomes a new inbound lead.
Using the data collected from guests via the ESP Survey, INTUITION will launch an advanced, dynamically targeted alternative to traditional timeshare / vacation club Tour-No-Buy & Referral Programs that delivers higher conversions. Carefully planned variations of pre-agreed email campaigns (plus optional SMS) will automatically trigger based on each individual customer's specific answers to key questions in the post sales presentation survey. This delivers relevant, highly-targeted offers that encourage repeat visits through special rate purchases, or discounted offers and incentives for referrals to family, friends and colleagues.
INTUITION's intelligent email marketing automation will continue to track engagement by each person that did not purchase on their initial visit, sending follow up offers that adjust over time to improve chances of conversion for repeat visits. For referrals, the system captures the new prospect data and automatically sends an introductory offer that references the referrer, captures more data from them, and then continues to market to the referrals in the same targeted way to encourage them to make a booking.
In addition to the automated correspondence, INTUITION provides automated lead lists for call centers of those that wish to take advantage of the special offer, and / or are the most responsive to emails, directing telemarketers to the most likely to convert customers first, improving call center efficiencies and reducing costs.