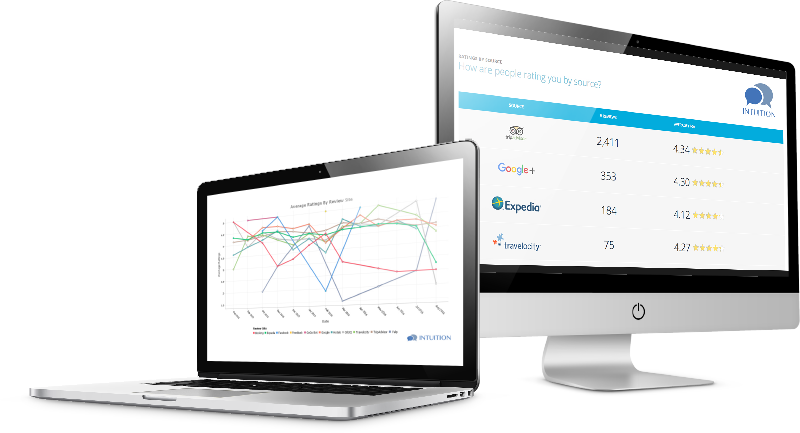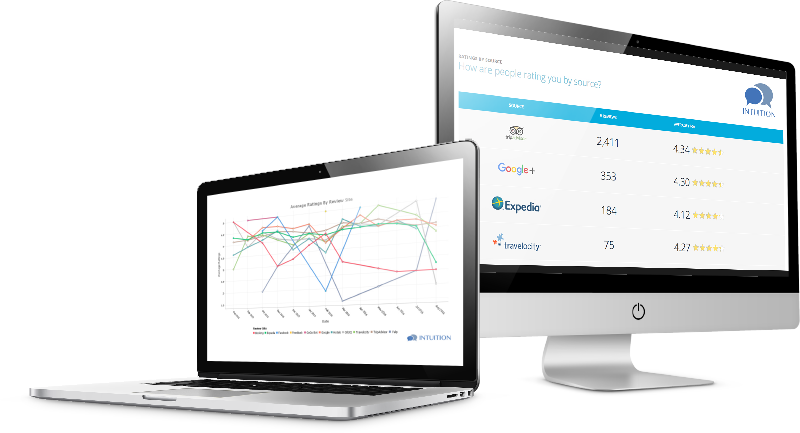 Introduction
INTUITION is changing the way hotels and resorts communicate with their guests through custom-built customer engagement strategies that increase revenue and improve brand reputation. By interacting with guests at various points along the customer journey, INTUITION provides advanced insights into the experience you deliver and identifies areas for improvement across the spectrum of resort operations. Using its powerful business intelligence platform, INTUITION combines newly generated data with your existing data to produce deep dive analytics and scheduled reporting that empowers departments to make accurate business decisions based on unified data.
CORE SERVICES
The below features are included with all INTUITION Customer Engagement Packages.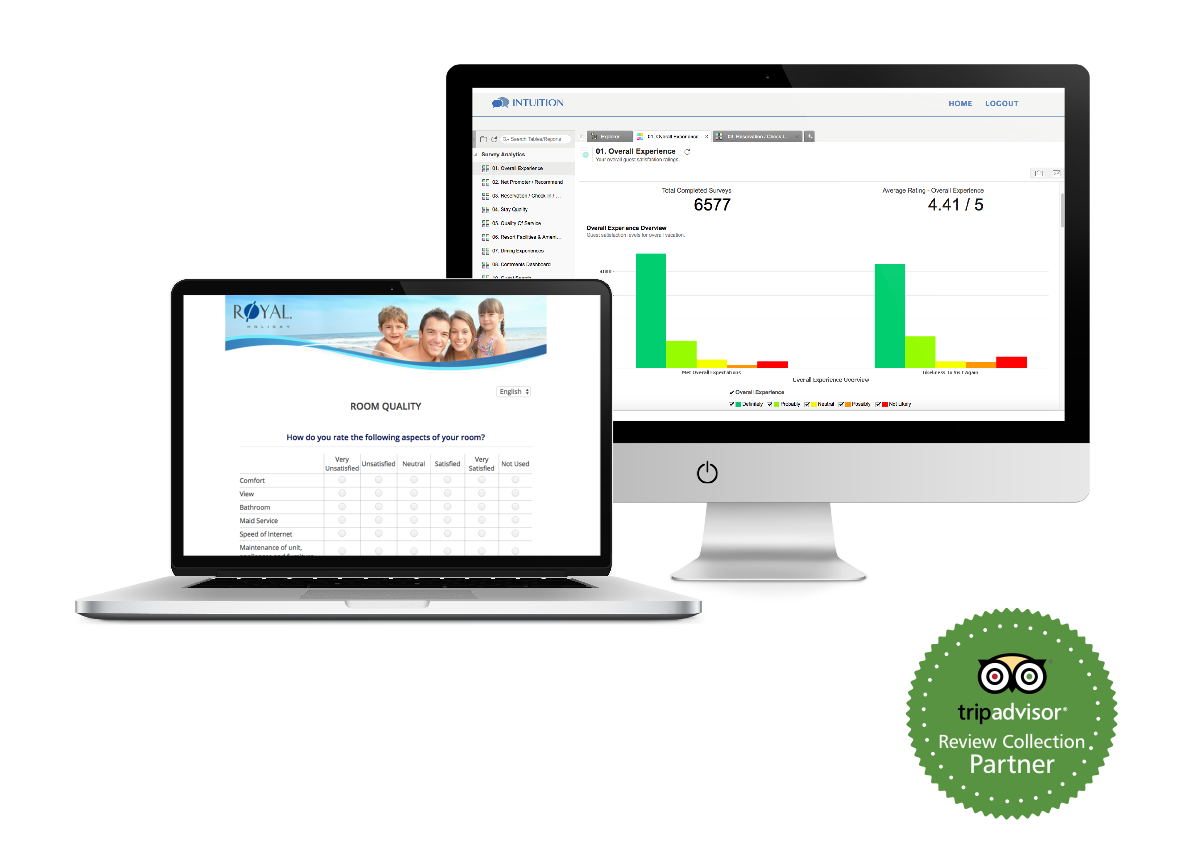 Post Stay Survey & Integrated TripAdvisor Review Collection
Improve your online reputation, ratings and rankings by increasing review volume while collecting guest feedback through a powerful custom-built survey, designed specifically to generate actionable data that is relevant to your location(s). Analyze online reviews and survey data all in one place.
As a TripAdvisor Joint Review Collection Partner, our survey system also includes a TripAdvisor Review Widget, allowing guests to post a review on the world's largest travel website from within the survey, significantly increasing the number of positive reviews for your location(s).
Fully branded surveys dynamically show in the correct language and even adjust the questions delivered based on guest type or other parameters. Additional information about customers can also be appended to the personalized survey invitations for superior analytics and reporting.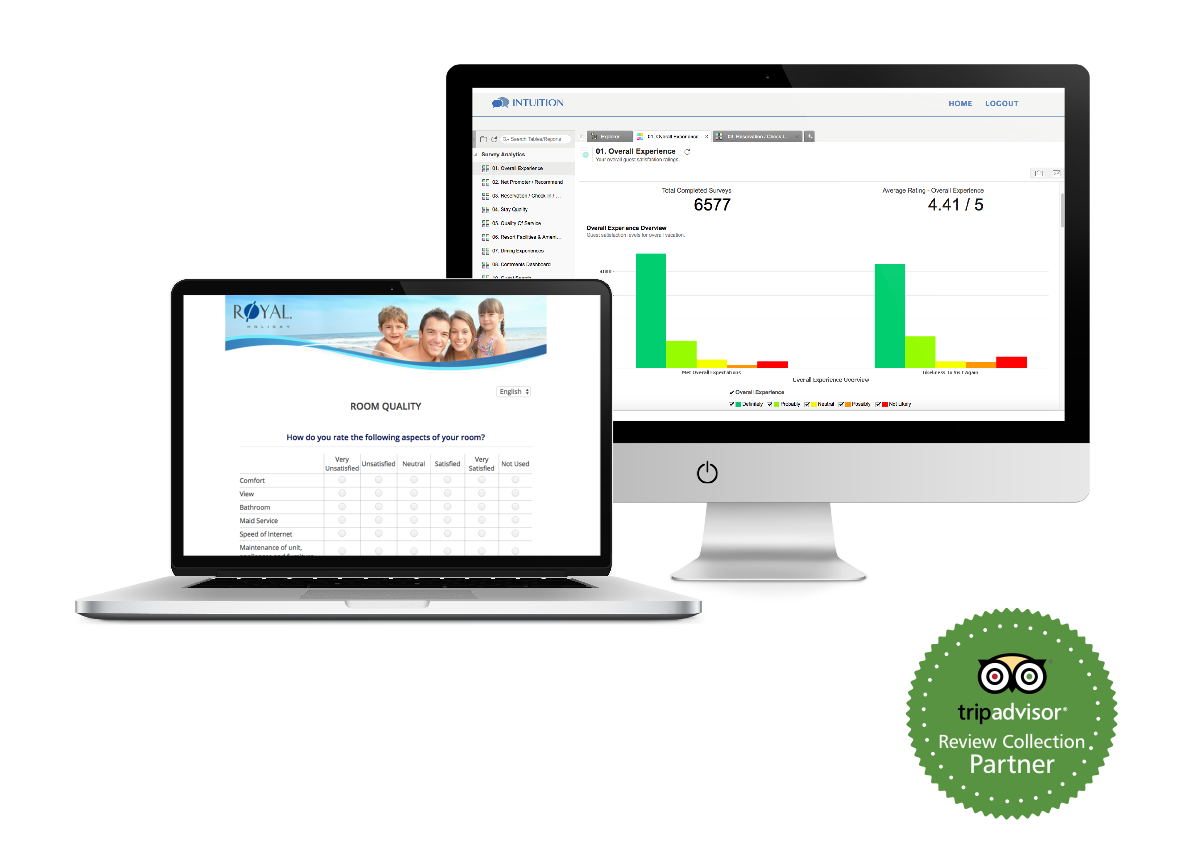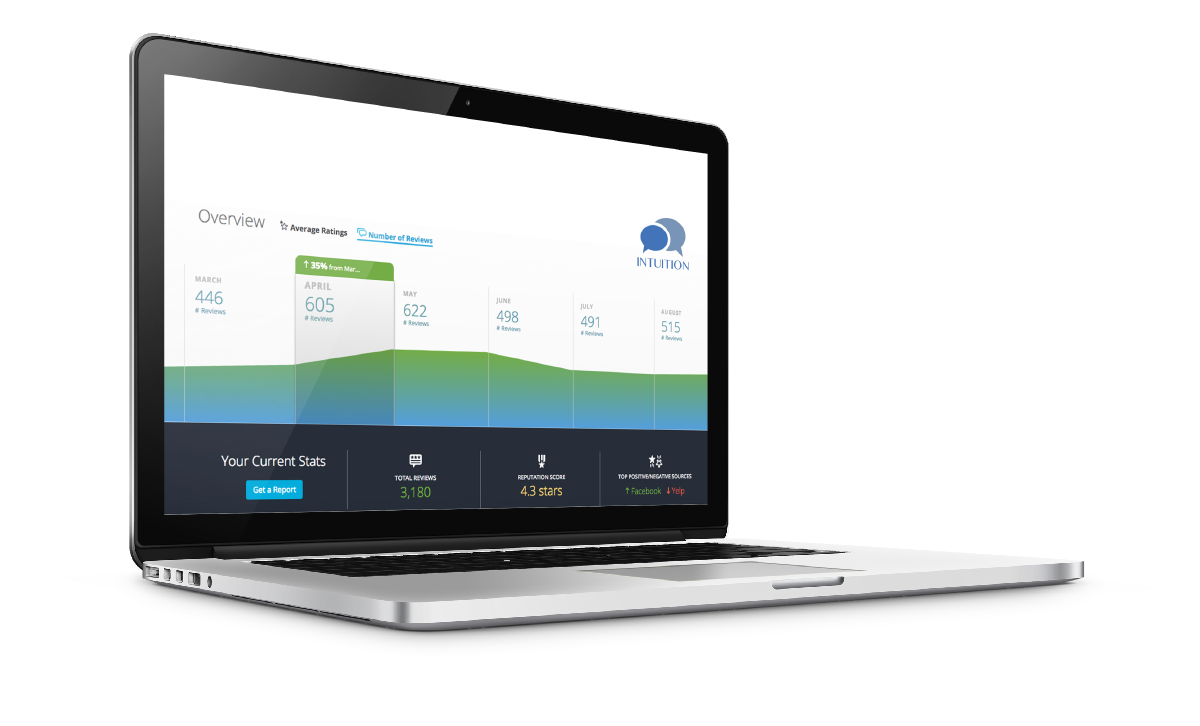 Review Monitoring
Any insight-driven strategy starts with monitoring what is already being said about you by your customers. With INTUITION's Online Review Monitoring service you can track all of your hotel reviews across more than 70+ major review sites in one simple dashboard. Read and respond to reviews from TripAdvisor, Hotels.com, Orbitz, Google+, Travelocity, Yelp, Foursquare, Facebook, Booking.com and more…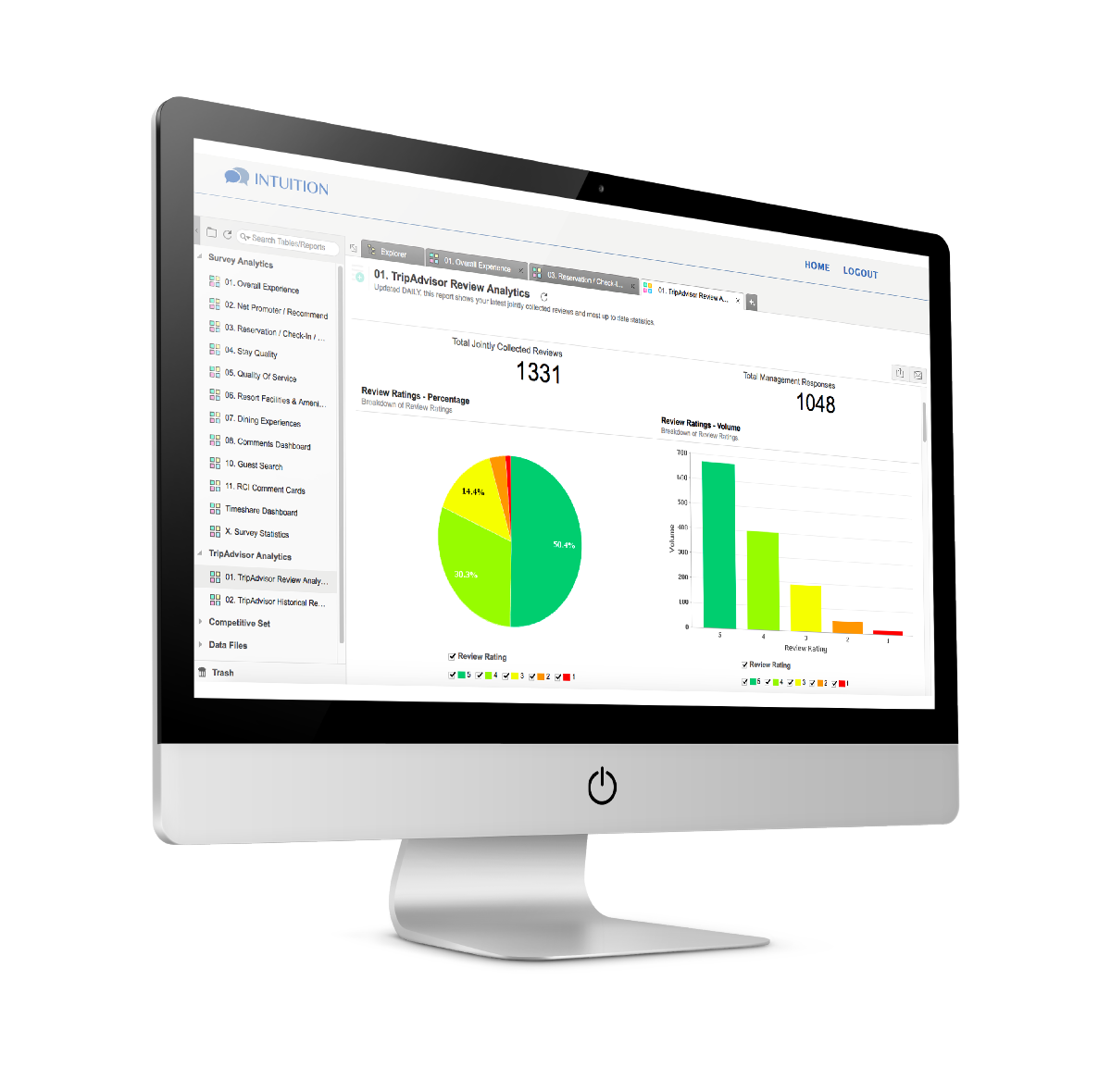 Advanced Analytics
Collecting data is only useful if you can easily interpret it. The INTUITION Intelligence platform is custom built to suit your needs and to only show you what you want to see. It can take multiple data sources and combine data sets that share unique identifiers to uncover previously unavailable relationships. Simple or complex dashboards then instantly identify areas of success and areas for improvement in departments throughout your business. It's infinitely scalable, and can combine all of the modules featured on this website into one powerful business intelligence system.
The INTUITION Intelligence system does not need to replace any existing systems. Instead it puts an end to silo'd data and empowers your departments with centralized information and reporting.  The possibilities are endless.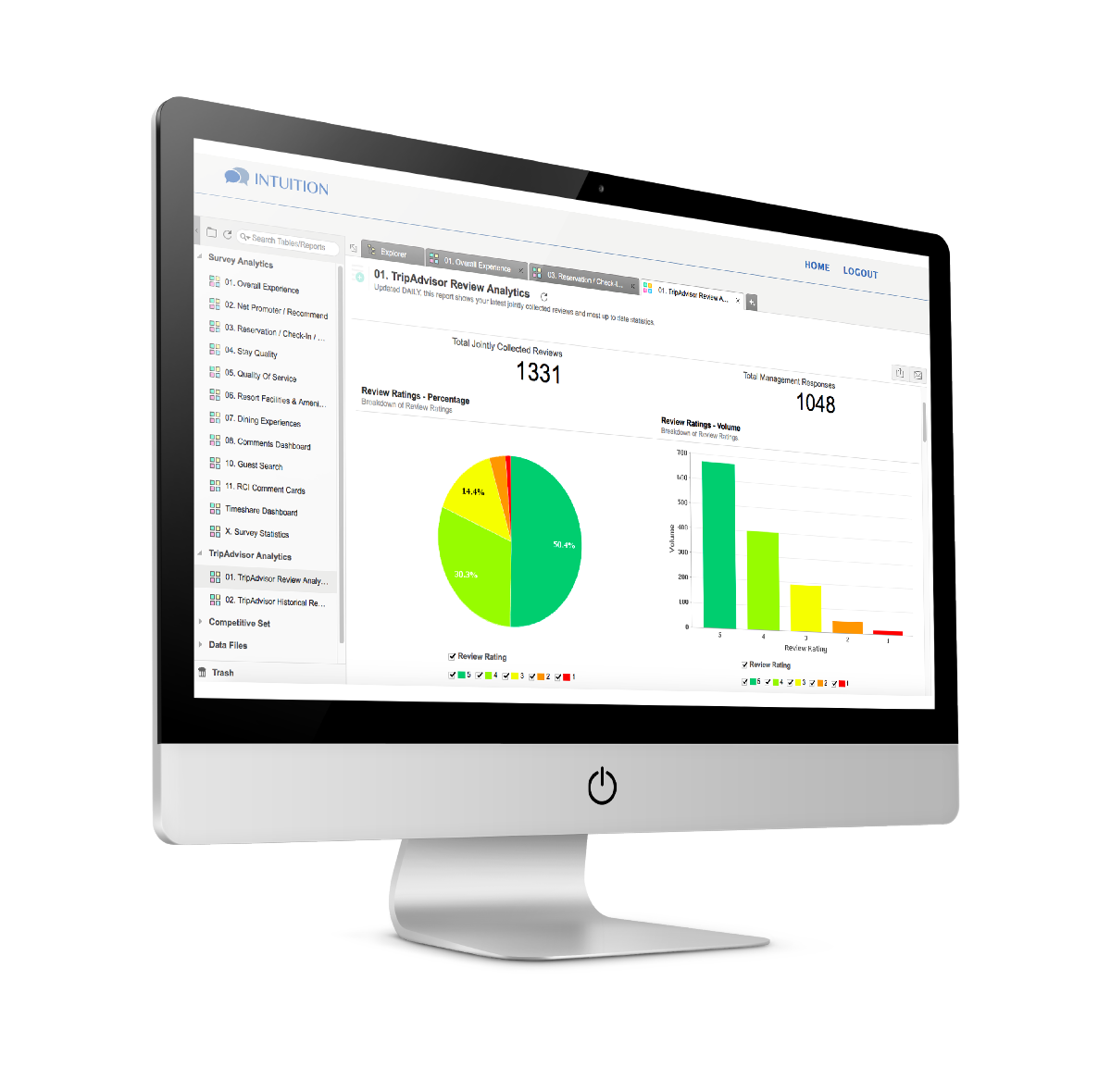 OPTIONAL ADD-ONS
INTUITION is highly scalable with several integrated add-ons and features to further enhance your Customer Engagement Strategy.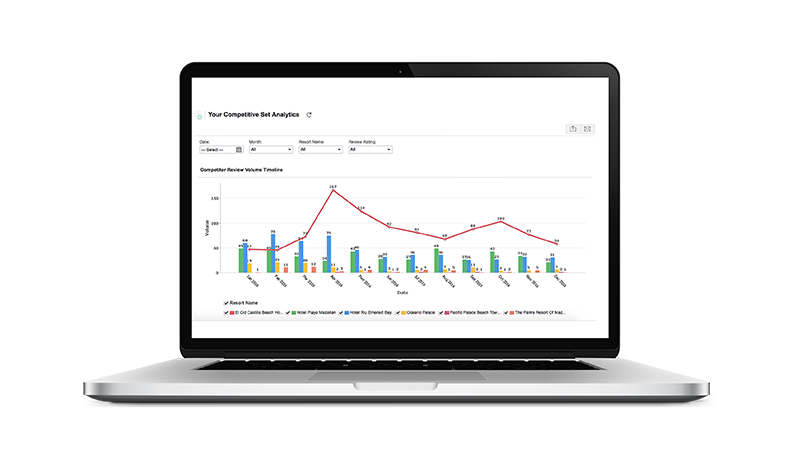 Competitive Analysis
Collecting data on your competitors enables you to better understand their performance, problems and key features, in order to adjust your product offerings and marketing strategies to play on your strengths and their weaknesses.
Through our TripAdvisor Content Licensing Partnership, we can provide all review data for your resorts and those of your selected competitors, and provide you with valuable insights and comparisons.
Compare your results against your competitors in areas such as volume of reviews, ratings, rankings, guest type breakdown, review scores, volume of management responses and more. Then using our upcoming Text Analysis, compare how many complaints are received based on staff and service, food and beverage, room quality and amenities.
100% Guaranteed Loyalty Cash Back Program
Through our strategic partner, Vacation SafeGuard, we offer  "The Most Effective Closing Tool. Period." – The world's first, and only loyalty cash back program protected by insurance.
Vacation Safeguard provides INTUITION clients with the ability to offer new and existing vacation club members the opportunity to receive 100% of their money back at the end of the specified term, guaranteed, with no complex rules or clauses.
There is no cost to the resort developer, the program is based on an additional cost embedded in the sales price that the customer pays.
The program has also been designed to reward the member for staying in the club longer, providing staggered upgrade periods to also boost in-house sales.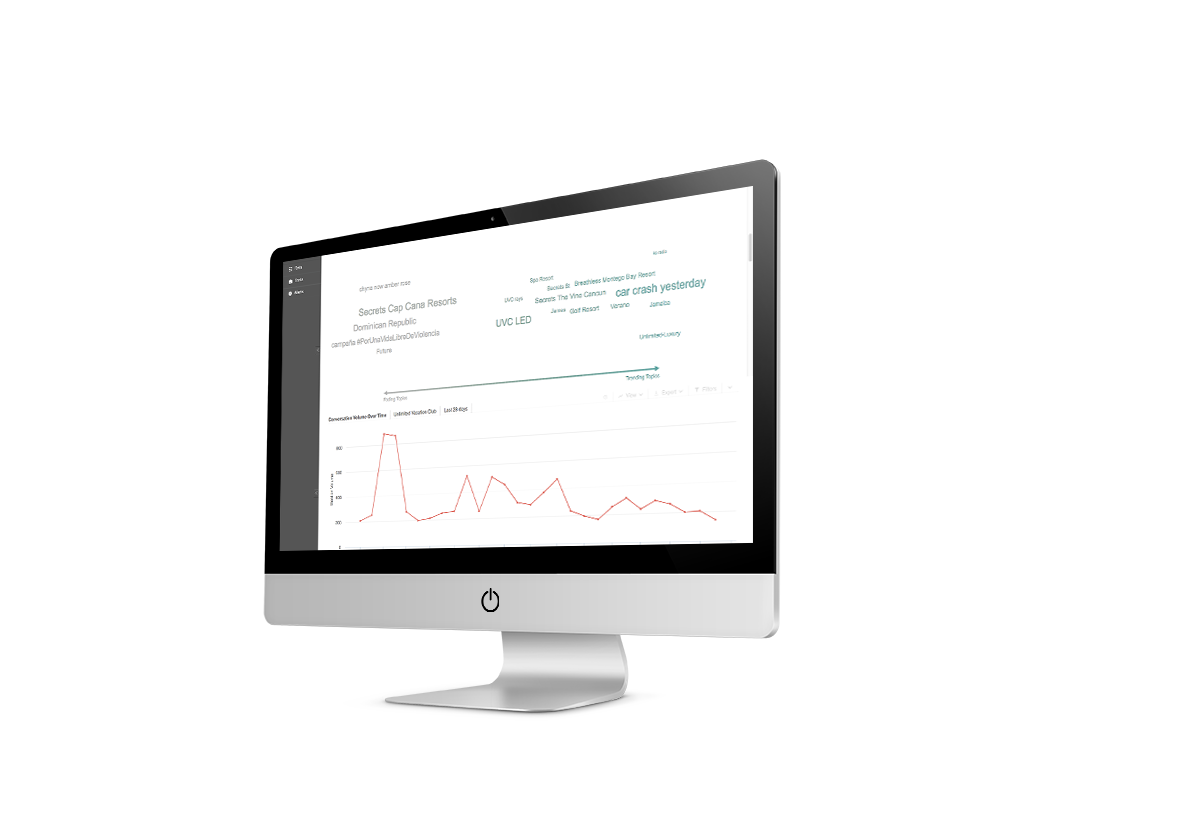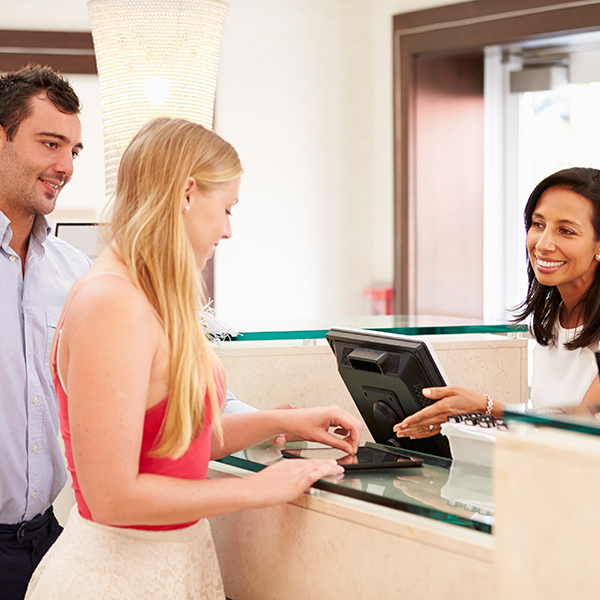 On-Site Feedback
Choose from a variety of custom-built customer interactions. Utilize our Special Offer sign-ups at check-in that also help your data capture from guests who booked through OTAs.
Or provide your guests with an advanced feedback system that allows them to make requests from housekeeping, ask concierge a question, request a restaurant or SPA reservation and even send complaints directly to the General Manager, giving you a chance to appropriately fix a problem while the guest is still with you and before it turns into a negative review online.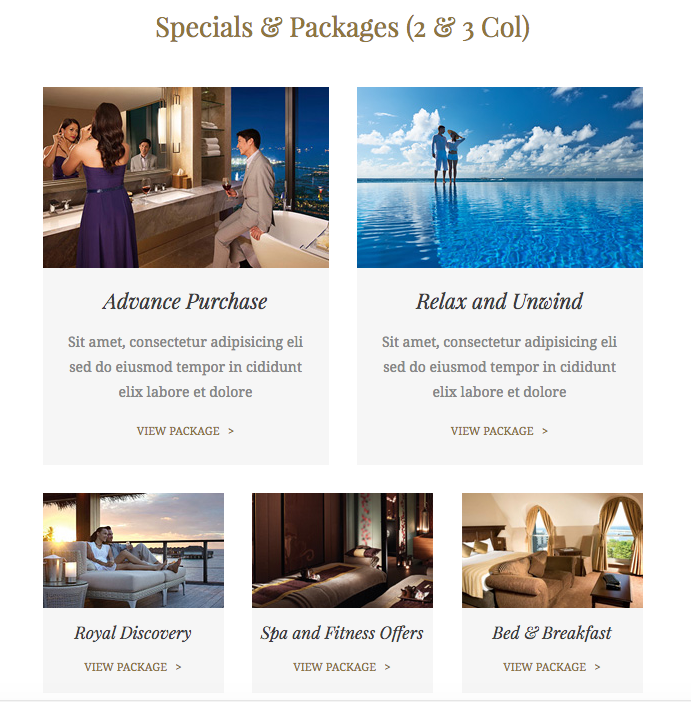 Pre-Arrival Emails
Start engaging with your guests as soon as a reservation is made. Capitalize on their excitement and find out useful information about their expectations and plans for their vacation with a quick poll. Then around 7 days before they are due to check-in, send them upgrade offers, airport transfer options, pre-arrival discounts on excursions etc to drive additional revenue.
See feedback in near real time, enabling you to react and respond accordingly to encourage completion of transactions or to know what interests a guest has before they arrive in order to improve onsite spend and service.