Improve Reputation & Revenue Through Online Review Management
Online Review Sites have a powerful impact on the way a hotel or resort is perceived. 9 out of 10 travelers will read online reviews written by other travelers before making a booking decision – and there's no place more effective than TripAdvisor, the world's largest travel website.
For hotels and resorts that are committed to tracking and improving their customer experience and online reputation, online review sites are great tools that can be used to increase bookings and revenue, leaving those who choose to ignore review sites to suffer damaging comments that can lose them potential bookings.
INTUITION is proud to be a TripAdvisor Joint Review Collection Partner. This enables us to include a special licensed TripAdvisor Review Widget inside our Post Stay Surveys so that guests can easily and conveniently leave a review at the same time as completing their survey, without the need to separately visit TripAdvisor.com. This on average will boost a properties online review volume by 400%!
See below for common uses and advanced features…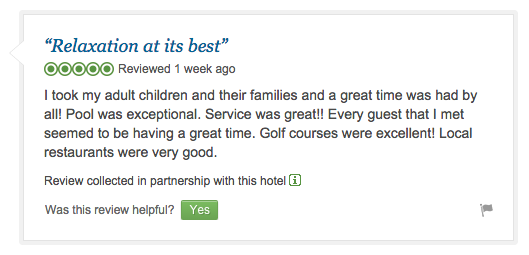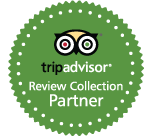 TripAdvisor Joint Review Collection & Review Management
Disproportionately, 90% of travelers make booking decisions based on 25% of travelers opinions.
If left unattended, the reviews you receive on TripAdvisor would typically be from two types of people.
The first is those who are active users of TripAdvisor, and regularly post reviews of every hotel stay, restaurant and attraction they visit and they will likely provide a fair review based on their experience.
The second is the disgruntled guest who feels they have had such a bad experience that they will make the effort to create an account and post a review for the very first time, just to warn others about your property.
Unfortunately, most of your happy guests will simply leave and will not share their good experiences with anyone. This is where INTUITION comes in. By using our Post Stay Surveys which includes an integrated TripAdvisor Review Widget you can encourage significantly more of your guests to share their experiences on the worlds largest travel website. When integrated in our our surveys, the guest does not need to visit TripAdvisor.com to create an account and navigate to your resort page before being able to post a review. They simply do it all within the survey environment through INTUITION's licensed review widget.
This system enables you to benefit from all those happy guests that just don't think about posting an online review, but would fill out a survey when asked. It increases review volume with mostly positive reviews, greatly outweighing negative ones which can improve your overall rating and ranking. An increased ranking leads to increased visibility and credibility which in turn leads to more bookings and more revenue.
Use the advanced analytics to easily identify areas for improvement at your resort, implement solutions and watch your overall satisfaction rise, pushing up review ratings and rankings even further.
KEY FEATURES
Licensed TripAdvisor Review Widget

Maintained By INTUITION Team

Dynamically Coded To Your Property

Integrated Into INTUITION Surveys

Available For Use On Websites

Generates an Average of 400% Increase in Reviews

Provides Details of Each Reviewer

Analytics & Full Text For All Reviews