The Most Powerful Vacation Club Sales Tools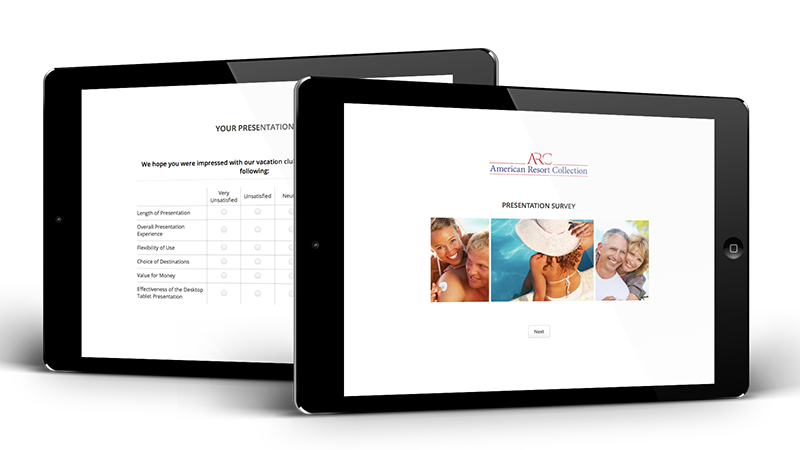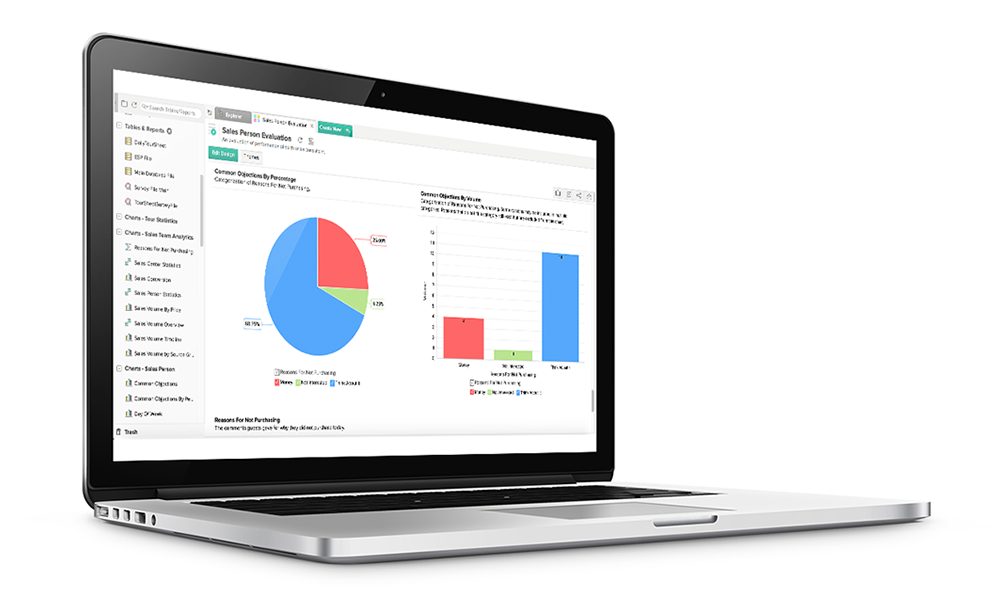 Evaluate Sales Performance (ESP) Survey
Designed specifically for vacation clubs, INTUITION offers the most advanced approach to improving sales center performance available on the market today.
Improve closing percentages, VPGs and ultimately increase overall sales volume by understanding more about what's happening in your sales centers; in real time, and through detailed analytics. The aptly named ESP Survey, acts as your sixth-sense to what's happening on your sales floor by combining sales center statistics with customer opinion to provide powerful reporting that clearly defines areas for improvement at product, sales team and individual sales person levels.
SAVE SALES – Be instantly alerted to unsatisfied guests before they can negatively impact other new members once leaving the sales center.
RECOVER SALES – Identify potential lost sales through survey answers and get another shot at closing the sale before the guest's vacation is over.
INCREASE SALES – Based on the unique combination of sales statistics and customer feedback, know when individual sales people need additional training and exactly what training they need to improve their performance.
TEAM MANAGEMENT – Track and compare multiple sales teams performance. Plus, receive automated reports daily, weekly and / or monthly – or simply login for near real-time statistics.
Automated Non-Buyer & Referral Programs
Using the data collected from guests via the ESP Survey, INTUITION will launch an advanced, dynamically targeted alternative to traditional Tour No Buy & Referral Programs that delivers higher conversions. Carefully planned variations of pre-agreed email (plus optional SMS) campaigns will automatically trigger based on each individual's specific answers to key questions in the ESP Survey to deliver relevant, highly-targeted offers to encourage repeat visits through special rate purchases, or discounted offers and incentives for referrals to family, friends and colleagues.
INTUITION's intelligent email marketing automation will continue to track engagement by each person that did not purchase on their initial visit, sending follow up offers that adjust over time to improve chances of conversion for repeat visits. For referrals, the system captures the new prospect data and automatically sends an introductory offer that references the referrer, captures more data from them, and then continues to market to the referrals in the same targeted way to encourage them to make a booking.
In addition to the automated correspondence, INTUITION provides automated lead lists for call centers of those that are the most responsive, directing telemarketers to the most likely to convert customers first, improving call center efficiencies and reducing costs.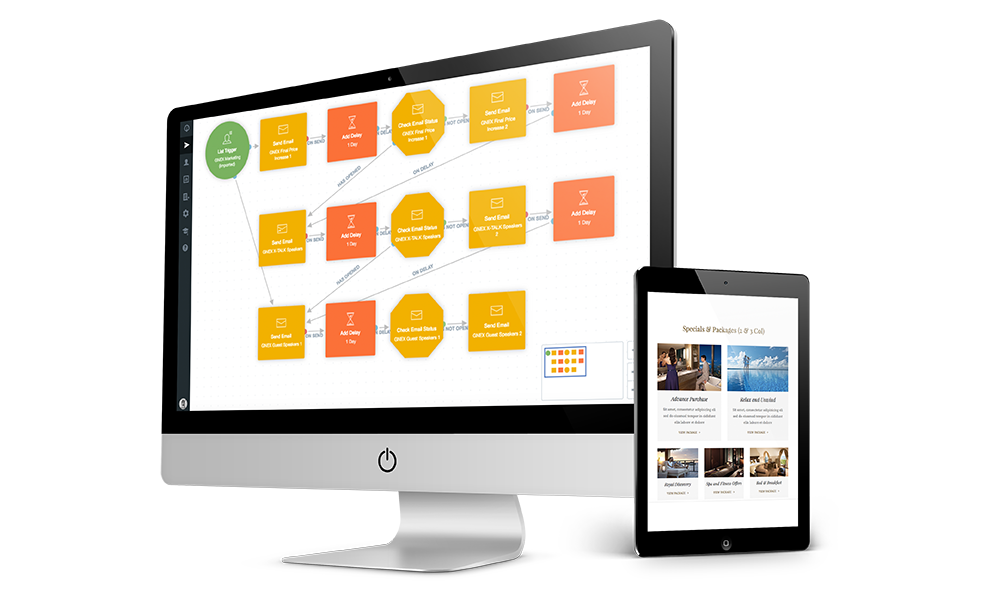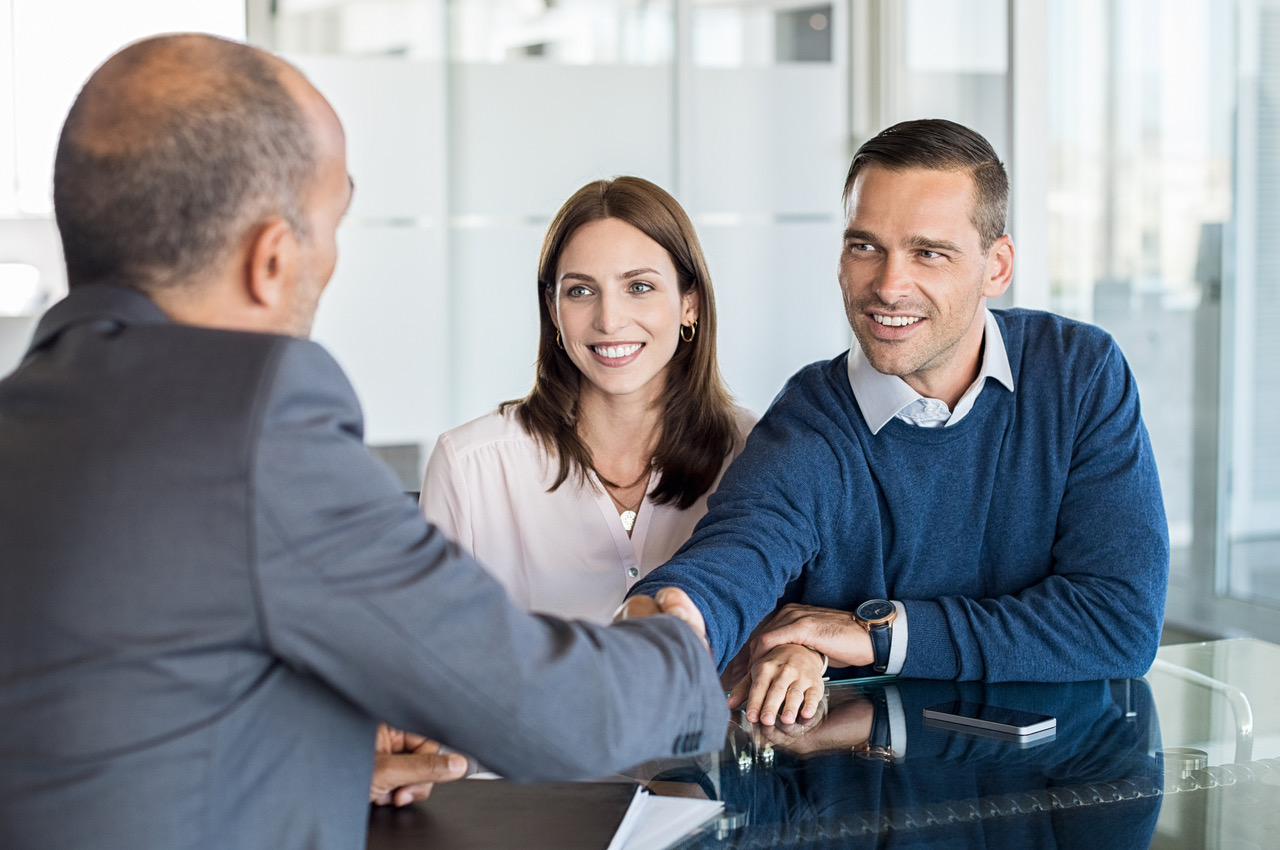 100% Guaranteed Buy Back Program
Through our strategic partner, Vacation SafeGuard, we offer  "The Most Effective Closing Tool. Period." – the world's first fully guaranteed Buy Back Program for vacation club sales.
Insured by AON, the world's largest insurance brokerage firm, Vacation Safeguard provides INTUITION clients with the ability to offer new and existing vacation club members the opportunity to receive 100% of their money back at the end of the specified term, guaranteed, with no complex rules or clauses.
There is no cost to the resort developer, the program is based on an additional cost embedded in the sales price that the customer pays.
The program has also been designed to reward the member for staying in the club longer, providing staggered opt-out periods that can be used as strong upgrade opportunities.