Know What People Are Saying On Every Major Review Platform
While we concentrate on TripAdvisor as it is by far the of the largest of review sites with our Post Stay Surveys and TripAdvisor Review Collection, all the other major review sites should not be ignored.
Many of the Online Travel Agencies (OTA) have their own review systems that also impact booking decisions of vacationers. But reading and responding to online reviews across many different review sites is difficult to manage and time consuming, so although a necessary part of online reputation management, it is often overlooked, or not properly managed.
INTUITION offers its Review Management platform as a solution, bringing all reviews from all major review sites into one easy to use dashboard, negating the need to visit each review site separately.
A Harvard Business School study showed that if a hotel or resort can increase its average rating by 1-Star, it would likely see a 9% increase in revenue, while Cone Research determined that 4 out of 5 customers will reverse a purchase decision after reading a negative online review.
See below for common uses and advanced features…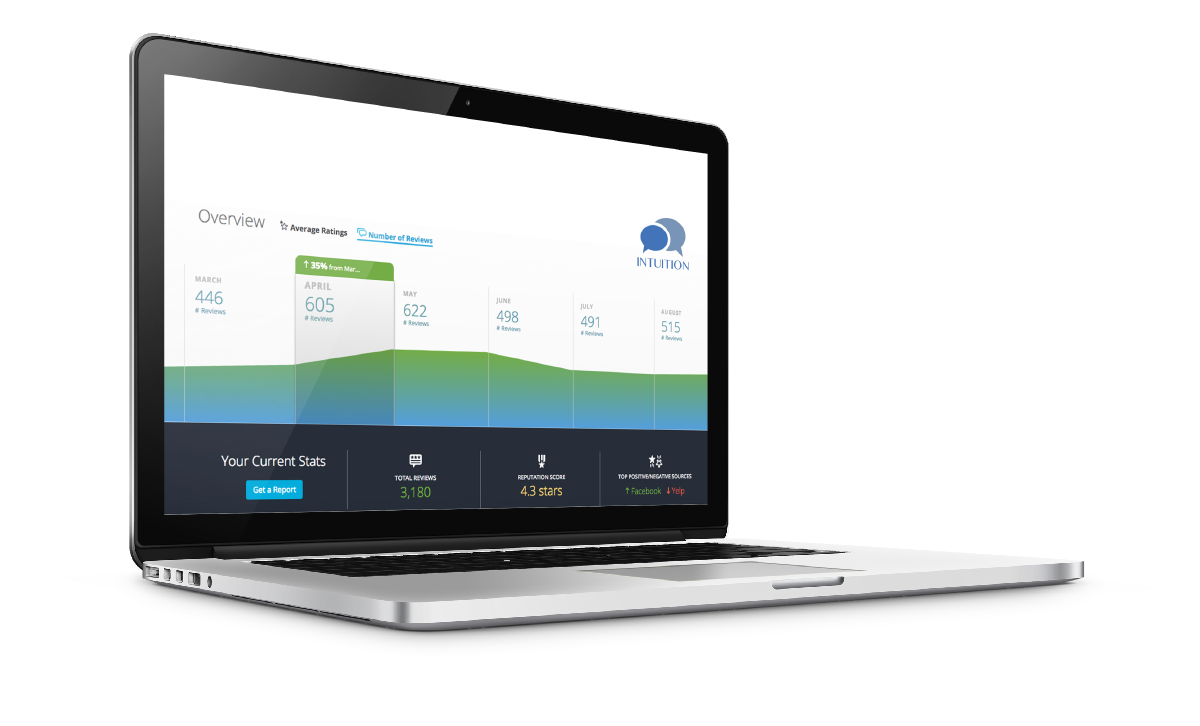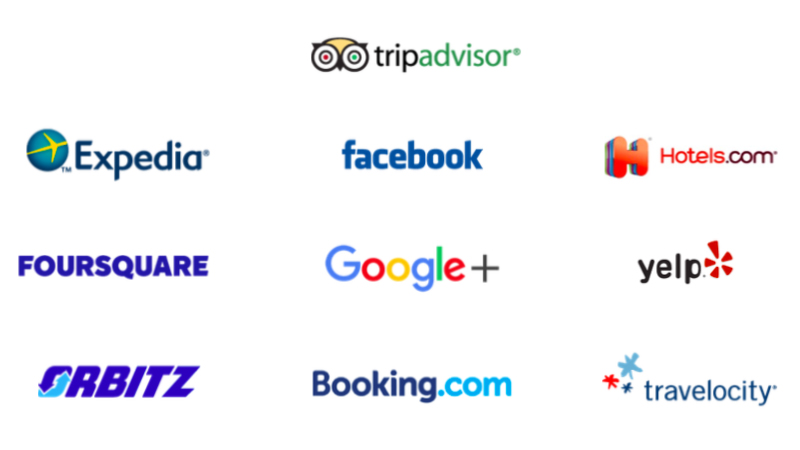 Review Monitoring Platform
Easily respond to reviews and improve your brand reputation
INTUITION's Review Monitoring Platform is designed as a valuable tool for those in your team that are responsible for responding to reviews.
The easy to use dashboard pulls in all reviews from all major review sites such as TripAdvisor, Hotels.com, Orbitz, Google+, Travelocity, Yelp, Foursquare, Facebook, Booking.com and more, and gives top level analysis of your online review reputation.
Using the filters provided you will be able to view results from all reviews sites or just select ones, any star rating, any property, group of properties or your whole portfolio, and for any date range.
After filtering results, reviews from all review sites can easily be read inside of the dashboard and in one click users are transported to the live review in order to respond, which not only saves time, but also brings your attention to reviews you didn't even know existed. Workflow elements help to identify reviews that have already been responded to, and what was said.
Email Alerts can be set to delivery notifications when negative reviews are received. This can be done on a per user level, and so each user will only receive alerts for the reviews they want to be alerted to, for the property or properties that they are responsible for.
Advanced analytics are also available inside INTUITION's core Business Intelligence platform which will show senior management overviews of resort performance and historical trends.
KEY FEATURES
Centralize All Reviews Into One Dashboard

Organize Data With Filters

Evaluate By Property, Region or Group-Wide

Easy To Understand Internal Analytics

Advanced Analytics via INTUITION's Core Reporting Platform

Workflow to Track Answered Reviews

Scheduled Summary Reports

Analytics & Full Text For All Reviews
See What People Are Saying About Others With Competitive Analysis