Improve Performance & Revenue
INTUITION delivers innovative business solutions that help companies to increase their performance and revenue in the areas of sales, marketing, customer engagement, product development, branding and reputation management.
Understanding Data Drives Success
At the core of our client's success is INTUITION's powerful business intelligence platform which builds complex relationships between known client data and new data that is dynamically acquired by our products and services.
All projects are custom-built and fully managed by our business analysts so our clients can focus on using the valuable insights produced to drive critical business decisions that improve efficiencies, performance and revenue.
Benefit from dynamic reports that are automatically distributed and customized to individuals, departments and locations, ensuring your teams benefit company-wide from up to date business statistics or invaluable customer feedback that helps them to react faster and more effectively to any situation.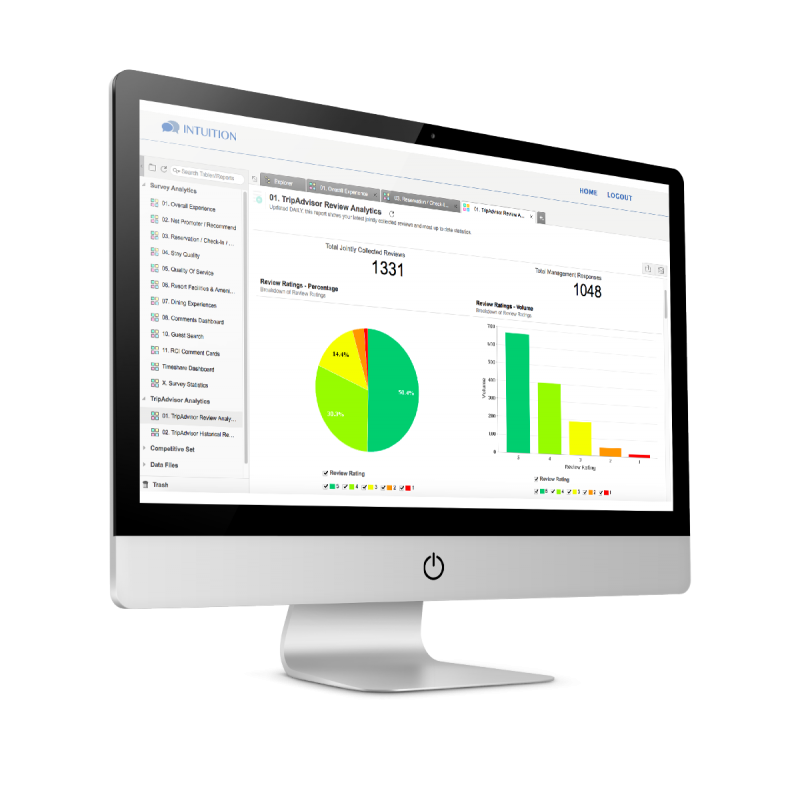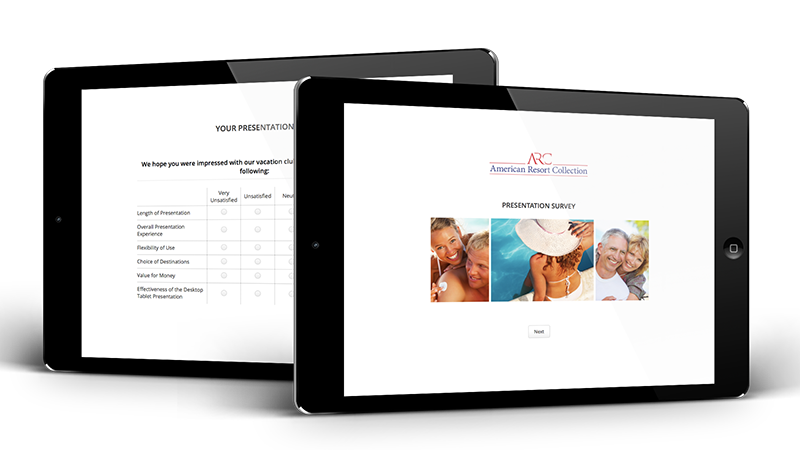 Intelligent Sales Analysis To Enhance Conversion
Our tablet-based sales surveys collect crucial feedback in real time to show why customers did or did not purchase your products and connect with existing customer data to provide more insights into areas of success and areas of improvement across customer types, with demographic and geographic breakdowns.
Track buyers and non-buyers back to individual sales people, marketing sources or ad campaigns to see who or what produces the best conversion rates. Use our dashboards to view sales statistics and analytics combined with customer feedback to see the "why" behind the results.
Monetize Data Capture With Marketing Automation
Our email / text marketing automation then takes over to send follow up sales information or tempt non-buyers to re-engage, driving up conversion rates.
Our system AI can determine what campaigns and what offers to send to which customers based on their survey responses combined with known customer information such as past purchase history or frequency of communication activity. These marketing campaigns are automated and adjust marketing lists dynamically based on customer interaction, saving our clients valuable time and delivering results quicker and more efficiently.
However, our analytics dashboards also offer clients the ability to build they own marketing lists using a wealth of complex filters and then export that list to use with their own marketing efforts or import into their own email distribution platforms.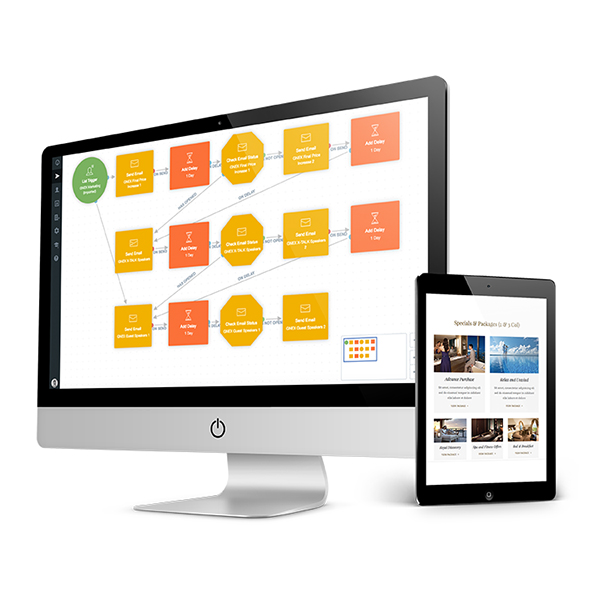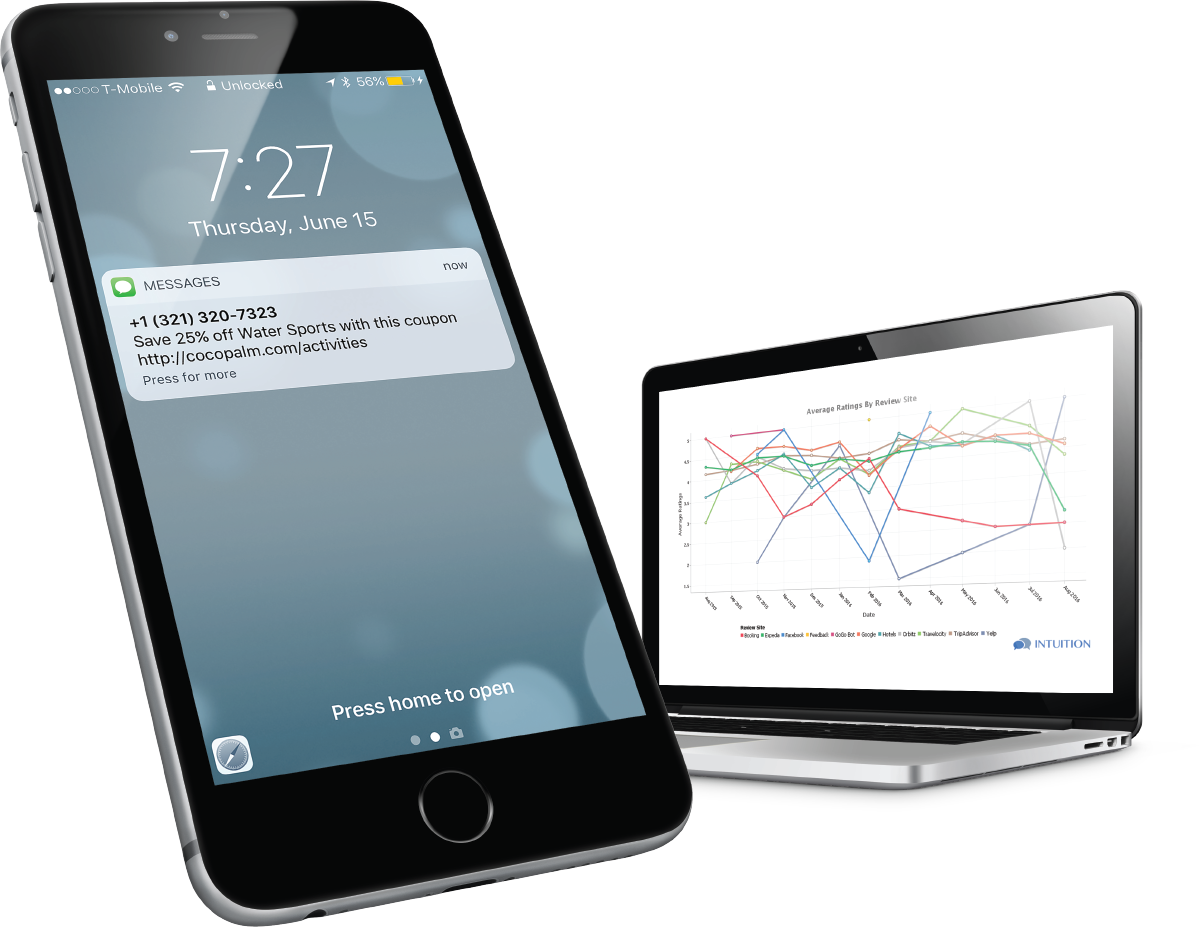 Advanced Customer Engagement Solutions
Whether used for feedback on sales and customer service, data capture for future marketing or as a real time response solution, clients utilize our powerful services to improve performance.
Using our mobile or tablet-based services, clients can deploy marketing polls, capture loyalty reward sign-ups, or receive real-time satisfaction feedback from onsite customers; and then use our marketing automation to deliver responses, coupons and information, or direct complaints or queries to designated employees to reply in person.
Post-interaction email-based surveys can also be used to gather further information about the customer experience to identify areas of success and areas for improvement through INTUITION's data analytics and reporting.