Using Data Driven Marketing Strategies To Increase Revenue
Data collected from multiple sources can also be used to attract future guests, while reducing marketing costs.
Once you have identified who your average customer really is, and what they typically like and do not like, you can use these results to customize your target audience and messages – or better yet, you can utilize Marketing Automation.
It is at this point, where all of the data collection, analyzing of areas for improvement and competitive analysis come together and provide you with an opportunity for quantifiable ROI through targeted marketing.
There are numerous touch points along the customer journey where you can interject and encourage a customer to transact. The likelihood of a customer transacting is largely based on the relevance and timing of the offer. With an advanced Marketing Automation strategy, you can curate your messages dynamically to match each customer's preferences or interests.
INTUITION offers fully managed marketing automation campaigns.
See below for common uses and advanced features…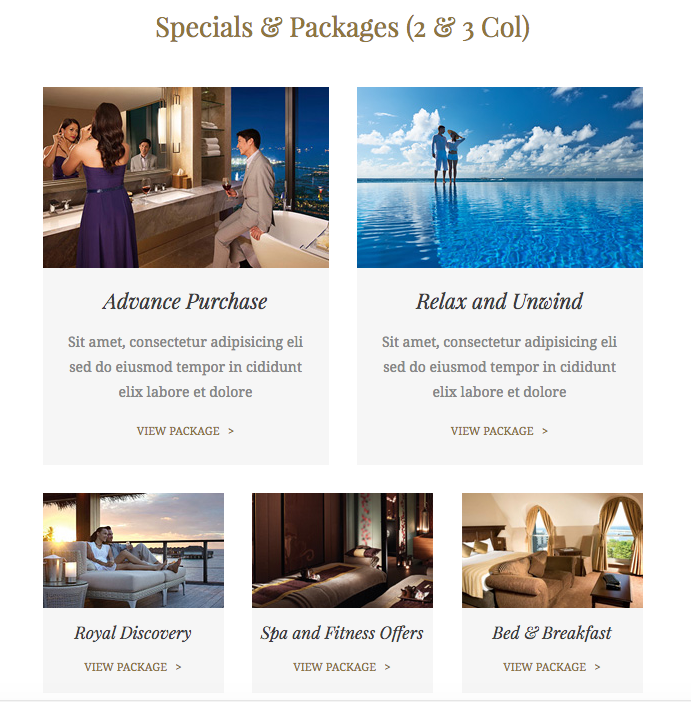 Marketing Automation
Dynamically Curate Marketing Communication For Improved Conversions
INTUITION's Marketing Automation service can range from simple autoresponders through to deep, multi-level customer journeys that evolve based on each customer interaction.
Information gathered from each customer is used to determine what content they will be initially served, and then their interaction with that content, determines the content or context of the next communication.
For example, a customer receives a Pre-Arrival email that includes a section about The Spa and clicks on it for more information. That customer, if they did not transact at that time, will be served Spa, Wellness and Healthy Food related content and offers in communications once they arrive at the property in an attempt to increase their on-site spend. If that customer indicated in a Post Stay Survey that they were interested in one of a selection of additional hotels or resorts, they would receive an offer for early booking to that resort, with additional reference to its Spa Facilities.
All campaigns are based on a series of rules and triggers, utilizing available data and customer interaction. Each is specifically designed to meet your requirements and maintained by the INTUITION team, allowing you to concentrate on looking after your current guests.
While most Marketing Automation strategies rely heavily on Email Communication, INTUITION's Marketing Automation service can also include SMS / Text-Based Marketing and even Postcards via Direct Mail.
KEY FEATURES
Fully Designed & Managed By INTUITION Team

Simple to Complex Options

Utilizes Data Already Collected By INTUITION

Dynamically Chooses Relevant Content For Each Customer

Uses Complex Rules, Triggers & Actions

Encourages On-Site Spend & Repeat Customers