You Will Be SHOCKED At What You Don't Know About Your Company!
You can't fix what you don't know
If your hotel or resort is struggling to further improve Customer Satisfaction scores and combat negative Online Reviews, then you likely need to update your Customer Engagement strategy.
If you don't know that your guests are upset until after they leave…
If you don't know exactly which departments are letting the side down and why…
If you don't know what your customers are saying about you everywhere online…
If you don't know why you aren't getting more positive online reviews…
If you don't know what people are saying about your competitors…
If you don't know how to maximize data analysis to drive additional revenue…
…then you need a little INTUITION.
INTUITION offers a suite of services that track the Customer Journey, collecting Customer Data & Feedback, generating Online Reviews and managing Brand Reputation. The advanced Business Intelligence platform makes sense of all the data, and then displays only what each individual user needs to know, clearly identifying areas for improvement on a departmental, resort-wide, region-wide or corporate level.
Our clients see a significant increase in TripAdvisor Review volume, ratings and rankings which helps to increase bookings, and receive invaluable analysis of customer feedback that provides them with actionable data in near real time.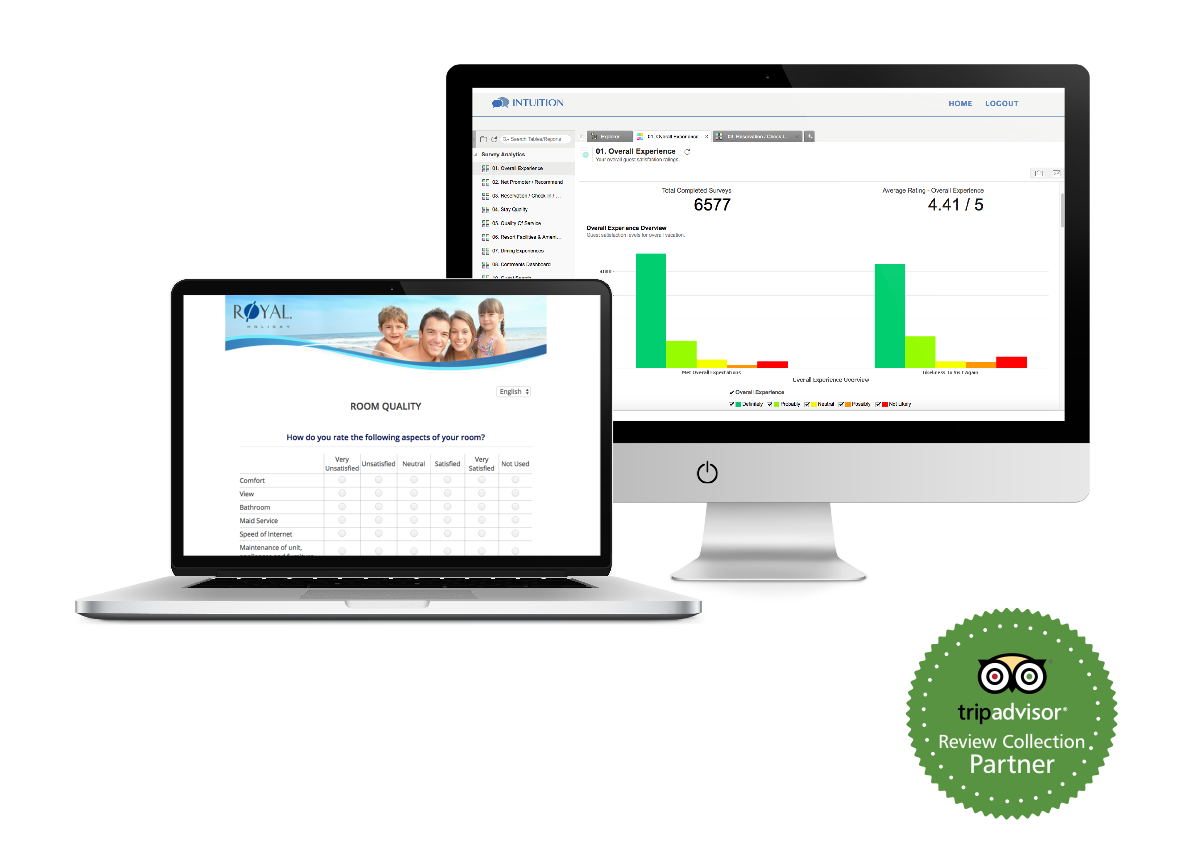 INTUITION KEY FEATURES
Generating & Managing Online Reviews

Pre-Arrival Communications

On-Site Feedback Solutions

Post Stay Surveys (including integrated TripAdvisor Review form)

Repeat Visit & Referral Marketing

SMS & Email Marketing Automation

Dedicated Account Manager