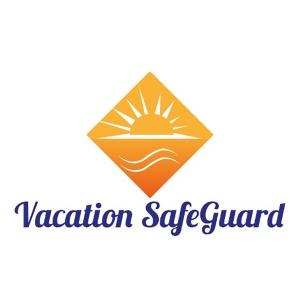 Vacation SafeGuard Limited (VSL); a Canadian-based company that offers a unique Buy-Back Program to Vacation Clubs and Resort Developers has formed a strategic partnership with INTUITION; an innovative brand marketing company that specializes in increasing revenue for its clients through effective reputation management.
The core of the partnership is focused on delivering enhancement services for timeshare and vacation club sales centers.
Headquartered in Toronto, Ontario, Vacation SafeGuard's directors and founders have over 50 years of experience in the vacation ownership, property development, sales, marketing, and structured finance industries. Vacation SafeGuard offers the vacation ownership industry's first, and only, insurance backed, and guaranteed, Buy Back Program for new and existing owners that enables participants to recover 100% of their original purchase price, and providing its client's sales centers with an exciting and extremely efficient sales tool.
Never before has a company been able to provide owners the opportunity to enjoy their ownership risk free, and then be able to guarantee they will get back 100% of the money they spent. Vacation Clubs can now build and maintain a strong membership base where the owners have a built-in exit strategy as an option, providing added reassurance to purchasers.
The recently launched program has already seen impressive success, winning contracts with resort developers and travel clubs in USA, Mexico, Caribbean, Canada, Brazil, Europe & Middle East. Now through a partnership with INTUITION, Vacation SafeGuard looks forward to accelerating its rapid growth.
INTUITION, a brand marketing company based in Orlando, FL, is redefining the way hotels and resorts engage with their customers. The company offers a suite of services that help to gather more relevant customer data, identify areas for improvement, increase online reviews and reputation and then use the data collected to intelligently market to the same and future customers in order to increase revenue.
Specifically, for timeshare and vacation club sales centers, INTUITION offers their Executive Sales Performance (ESP) Survey which uniquely blends sales data with customer opinion and leverages INTUITION's superior data analytics and reporting capabilities to identify potential lost sales, unhappy customers and areas for improvement in the product and sales presentation format. It's most powerful attribute however is its ability to identify the need for additional training on a per sales person basis, and what training is required in order to improve that individual's sales performance, leading to greater efficiencies and sales volumes for the sales center.
As part of the partnership, Vacation SafeGuard includes INTUITION's Executive Sales Performance Survey for all sales centers that sign up for their Buy Back Program.
"We want our resort and vacation club partners to excel in every way, and the combination of our compelling sales tool, plus INTUITION's unique insights into how to improve sales center performance is a powerful collaboration, and compelling proposition for resort developers." Says Duane Lee, COO, Vacation SafeGuard.
Automatically overcoming any doubts on value proposition and resale value, Vacation SafeGuard offers a guaranteed buy back option, fully insured by Aon, the world's largest insurance brokerage firm, leaving customers more confident in their vacation purchase.
For more information visit http://intuitionbrandmarketing.com/VSL
About Vacation SafeGuard
Vacation SafeGuard Limited (VSL) is a one of a kind service provider in the direct sale industry. With its unique Money Back Program, VSL is an industry leader in consumer protection. Clients who buy products and programs from affiliated companies have the option to receive 100% of their full purchase price back in 15, 20 or 30 years.  Headquartered in Toronto, Ontario, VSL is supported by one of the world's largest and most respected insurance companies. For more information, visit https://www.vacationsafeguard.com/
About INTUITION
Trusted by companies around the globe, INTUITION is changing the way hotels and resorts communicate with their guests through custom-built customer engagement strategies that increase revenue and improve brand reputation. By interacting with guests at various points along the customer journey, INTUITION provides advanced insights into the experience you deliver and identifies areas for improvement across the spectrum of resort operations. Using its powerful business intelligence platform, INTUITION combines newly generated data with your existing data to produce deep dive analytics and scheduled reporting that empowers departments to make accurate business decisions based on unified data. For more information visit http://intuitionbrandmarketing.com