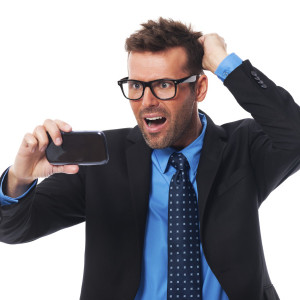 Wondering how to respond to a negative online review? If you think the best response is no response, then you better think again.
The Internet is often the first place travelers go to find out more about your hotel. Even the best properties suffer the occasional negative online review. It's not so much the complaint that defines your reputation, but rather the way you handle it. A recent survey by TripAdvisor and PhoCusWright found that most people (84%) say an appropriate management response to a bad review actually improves their impression of the hotel.
Nobody is looking for perfection online. You can turn an unfavorable review into something positive by demonstrating that you genuinely care about your guests. These tips below can help you earn respect for your hotel by responding to an online criticism in a constructive, authentic and helpful manner.
First, collect yourself
Of course, you adore your hotel and couldn't be prouder of the hours you and your staff pour into making it the best property ever. It's not surprising if your immediate impulse is to return fire. Don't do it. The same survey by TripAdvisor and PhocusWright found that nearly two-thirds of respondents (64%) agreed an aggressive or defensive management response to a bad review makes them less likely to stay at the hotel. It's important to take a little time to gather your thoughts. Relax over a cup of coffee, go for a workout in the gym or do whatever it takes to stay cool and collected.
Do your research
Next, get background information. What room did the guest stay in? Did he or she eat at your restaurant, visit the spa or use other services? Is the complaint legitimate? Look for patterns. Can the guest's input be useful for making improvements in operations or service? Although nobody likes to see a scathing online review, it can sometimes serve as useful troubleshooting tool that helps you identify problems early and stop a train wreck before it happens.
Stay positive
Once you've done your research and had a little time to think about the situation, respond politely. Thank the guest by name and acknowledge that you appreciate his or her feedback because you continually strive to enhance the guest experience. Taking the high road is a good way to show you're innovative and open to new ways to improve.
Apologize publicly
Let the guest know you're sorry he or she had a bad experience. People want to know their opinions matter, so be compassionate and customer-focused. When possible, offer a solution. Make it clear that you're attuned to the situation and trying to make things right for the customer.
Identify improvements you have made or intend to make 
If the complaint is legitimate, be specific about the enhancements. For a guest who has complained about outdated guestrooms, for instance, let him or her know about upgrades in bedding or in-room technology, if applicable. Emphasize that guest comfort is always your top priority.
This may be the time to move the conversation offline and invite the guest to contact you. If the situation warrants and changes are in the works, you could invite him or her back to see the upgrades once they're made. Avoid setting a precedent, though, by promising any type of compensation publicly.
Show your best side.
Tell your side of the story, but still see what you can do to resolve the matter. Sincerity is key here. You may not be able to fix every situation on a customer-by-customer basis, but engaging directly and publicly with the reviewer shows you care about your guests.
An online criticism can also provide an opportunity to shine a positive light on your hotel. Let the reviewer know you serve scores of guests daily and always strive to exceed their expectations. Responses can be an opportunity to tell your hotel's story, while also acknowledging your guest and demonstrating his or her opinions have been heard.
Consider an online reputation management system
It's often useful to have an online reputation management system that aggregates online reviews and automatically sends you notifications when a rating falls below a certain threshold. This way, you can reach out quickly and resolve the matter before it escalates.
Respond to all negative reviews quickly.
Make a commitment to respond to all negative hotel reviews within 24 hours. A rapid response lets everyone know you're moving quickly to resolve the issue. It makes guests more likely to trust your commitment to customer service. Looking on the bright side, reviews provide useful information about your property's strengths and areas in need of improvement. Handled correctly, your responses can ultimately lead to innovation and growth.