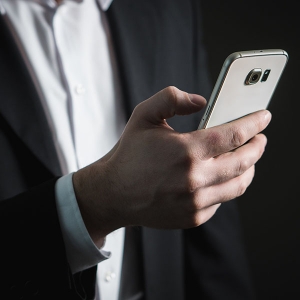 Guest reviews are flooding the internet and many are written purely due to consumers wanting to share their experience, whether it is positive or negative.
Yet actually, the vast majority of hotel / resort guests still don't share experiences publicly. Companies are quickly realizing that if upwards of 84% of all hotels reviews are positive, there's huge opportunity to solicit more positive reviews from those guests that ordinarily would not share their experience.
While surveys are an essential feedback tool, they provide a structured response in a controlled environment designed to identify areas for improvement within an organization, whereas spontaneous social sharing of experiences is unstructured, publicly visible and ultimately more powerful – whether positive or negative.
SMS marketing is "coming of age" for hotels and resorts because it is a faster, more simple and more effective communication method than templated emails – a quick message after check-out direct to a cell phone requesting a review yields a higher conversion rate than lower performing email marketing.
There are approximately 600 billion text messages sent every month around the world. The open rate for SMS messages eclipses email at 98%, and yet only 1% of SMS messages are considered SPAM due to strict compliance by providers.
But hotels can do much more with SMS than just request a review after the guest leaves, explains the CEO of INTUITION, a customer engagement agency.
"SMS is an important part of Customer Engagement, especially while a guest is on property at a hotel or resort. Using already known and recently generated guest data, SMS Marketing Automation can be used to increase on-site revenue." Says Paul Mattimoe, President & CEO, INTUITION Brand Marketing.
SMS Automation can be used dynamically to deliver automated yet highly targeted and personalized messages to guests, such as package upgrades or airport transfer offers before they arrive, then special offers for SPA treatments, Activities and Excursions, reminders about Happy Hours and other social and entertainment events during their stay , all based on guest preferences that are known or anticipated.
As SMS circumvents the need for downloading Resort Apps, or paying for WIFI in order to receive emails while on vacation, the delivery rate provides impressive ROI, increased revenue and improved guest satisfaction.
INTUITION Brand Marketing, a business intelligence agency that specializes in Customer Engagement and Reputation, provides tools that track every aspect of the Customer Journey and effectively produces actionable data that drives additional revenue. For more information visit http://intuitionbrandmarketing.com/tour