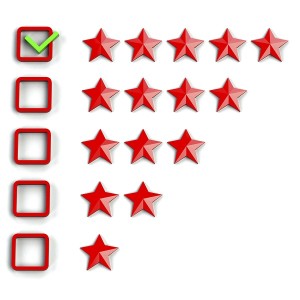 Generating online guest reviews is a trending topic in the hospitality industry because more reviews result in higher visibility and more online bookings. Unfortunately, there are no shortcuts when it comes to generating reviews. The key to increasing reviews is engagement. Studies show that, highly engaged hotels generate more page views than other hotels. Below are the best practices for generating online reviews and increasing visibility on customer review sites.
Create a Systematic Review Collection Process
Creating and implementing a system for generating reviews is arguably the most important factor when it comes to increasing visibility. The review collection process should work in a continuous cycle:
Traveler books hotel
Review is collected from every guest shortly after check out
Hotel management reviews guest feedback
Improvements are made to the hotel/staff based on feedback
This results in better reviews and more visibility
Which results in more travelers finding the hotel.
In order to keep the cycle going hoteliers have to implement a system where they are continuously asking for guest reviews. Ideally, guest information should be collected during the booking process, that information should be saved and approximately 24 hours after checking out of the hotel guests should receive an email or an SMS asking them to post a review on the preferred review site.
Assign a Designated Management Professional to Respond to Guest Reviews
Responding to at least 25% of the reviews (both positive and negative) is an important factor when it comes to increasing visibility. Not every review needs a response but it is absolutely necessary to acknowledge and respond to a large portion of reviews. An appropriate management response can help change a guest's attitude about a hotel. Studies show that not only do guests appreciate receiving a management response to their review, they would consider returning to a hotel if they received an appropriate management response.
Incorporate Feedback into Operations to Improve Guest Satisfaction
It's very important for hotel management to pay close attention to the customer feedback generated from surveys and reviews. This gives hoteliers the opportunity to identify internal problems and fix them. In doing so guest satisfaction will improve over time, resulting in better reviews and higher visibility overall.
Maintain and Update Property Information Listed Online
A member of the hotel management team should take ownership of the property's page and maintain and update it regularly. Doing this increases traveler's trust and interest in the property, as travelers tend to feel more comfortable booking accommodations online when they can clearly see that all of the information is accurate and up-to-date.
Publish Several Eye-Catching Photos
Publishing at least 10 professional photos to a property's online listing is a sure way to increase visibility. The more photos, the better. It's important to post plenty of shots of the hotel grounds, suites, restaurants, amenities and surrounding attractions (such as nearby beaches) so that travelers get a good idea of what the property is like. Research shows that hotels that publish 10 or more management-provided photos generate more page views compared to hotels with less than 10 photos.