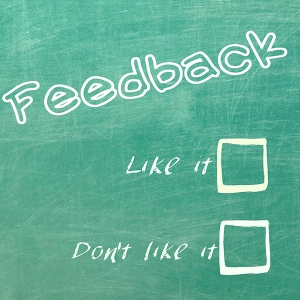 92% of consumers read online reviews and 87% of those researching a business or product won't consider making a purchase from a company with low ratings. Digital reviews of your business make a difference.
Consumers say positive reviews make them trust businesses more. The issue is that customers are more likely to share bad experiences than good ones because they feel they've been wronged by a company.
Negative Reviews = Lost Business + Damaged Reputation
According to Pew Research Center, 54% of Americans who read online reviews pay more attention to extremely negative reviews when trying to make a decision, as opposed to 43% who focus on extremely positive reviews.
Is there hope? Of course.
TripAdvisor found that 84% of people say that an appropriate response to a bad review from management improves their opinion of the business. Since 40% of prospective consumers read between 1 and 3 reviews when researching a product, it's vitally important that companies respond to the good, the bad, and the ugly.
When a review requires an apology, it's important to determine the appropriate type of apology your managers provide.
The Basics – What is an apology?
Although there are many forms of response strategies, determining when an apology is necessary can either help rebuild an organization's image or heighten the stakes of upset and liability. Once concluded that an apology is necessary, companies must either choose a full or partial apology to present to the reviewer.
Full vs. Partial Apologies
Full apologies are defined as a response in which the crisis manager publicly states that the organization takes full responsibility for the negative experience and asks for forgiveness, as well as promising change. Partial apologies focus on the acceptance of responsibility or showing regret that the issue occurred.
The gravity of the negative review will determine the value of the apologies; therefore, understanding the advantages and fragility of using apologetic responses with negative feedback must be a priority for the communications team and organizational leaders.
How can you misuse an apology?
In an apology every expression matters and every word becomes part of the public record. When apologies seek sympathy, try to eliminate responsibility, or attacks the accuser, the purpose of the apology is lost and can increase the expense of a negative reputation for the business.
When can you avoid apologizing?
Because when leaders who apologize to the public open themselves and their institution up to vulnerabilities, it is important to identify when apologies can be avoided. When apologies are given without evidence that the organization is responsible for the crisis, the apology becomes a liability for the institution's reputation and lifecycle. Crises without evidence, involving a low level of responsibility, or created by rumors should avoid apologies.
For more details on building an effective online review strategy visit http://intuitionbrandmarketing.com/tripadvisor/