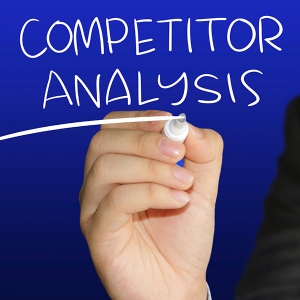 More and more businesses are developing complex databases full of information about their current consumers and making "data-decisions" is a growing force in strategic business planning.
Although there are more sources to pull information from now, there is a constant struggle to utilize all of the value that data contains, much of which boils down to effective, timely use of actionable data.
When businesses are able to successfully track transactions, customer satisfaction, and online mentions of their company or product, that knowledge is a strong competitive advantage. Without a means to benchmark the results, those data resources can end up negatively affecting the bottom line.
So how can companies use online resources to gain a competitive edge when making decisions?
Knowing the strengths and weaknesses of a business model is an ongoing process, especially when it involves continually monitoring online mentions and sentiment. Since online reviews are publicly available, they make the perfect source of competitor data to establish comparisons.
With so many reviews being generated daily, this can drain a lot of time and resources without the proper tools.
INTUITION Brand Marketing's Analytics platform uses visual analytics to support exploration, discovery, and complex reasoning about data and issues stemming from insights. Businesses can use the platform to perform side-by-side comparisons between their company or brand and its competitors to gain a deeper understanding of where the company falls within the context of the overall market and industry.
Competitive Analysis ultimately gives you a competitive edge.
Using INTUITION's Analytics platform in conjunction with its Content Licensing Partnership with TripAdvisor, and / or INTUITION's Review Monitoring platform, the hard work is done for you.
The most popular option introduced by INTUITION for Competitive Analysis is leveraging the platform's Content Licensing Partnership with TripAdvisor. This enables INTUITION to purchase all review data on behalf of a company and display it for Reputation Management purposes within our INTUITION Analytics platform.
Businesses are able to visualize rises and falls in rating and rankings, as well as review scores for different custom-created product specifications. Companies can analyze customer demographics, the volume of reviews over time, and even the percentage of responses given to those reviews (check out this link, Encourage Quality Feedback for Helpful Reviews, to understand how mentions can influence purchase decisions).
This detailed information helps prioritize areas for improvement and marketing messages that play on a company's strengths and weaknesses in real time before they become obsolete or even damaging. In conjunction with INTUITION's TripAdvisor Joint Review Collection, this additional insight is invaluable for Reputation Management and improving Customer Satisfaction.
INTUITION Brand Marketing also offers a more simplified Competitive Analysis option across all major review site platforms via our Review Monitoring platform, which includes:
TripAdvisor Competitive Analysis via Content Licensing
Custom-Built & Maintained by INTUITION Team
Utilizes INTUITION's Analytics Platform
All Other Review Sites via API from Review Monitoring Platform
Directly Compare Your Properties Vs Your Competitors
Scheduled Reports to Share Across Your Company
To learn more about how INTUITION can customize an interactive dashboard to meet your needs, take a tour of the software at intuitionbrandmarketing.com/tour.