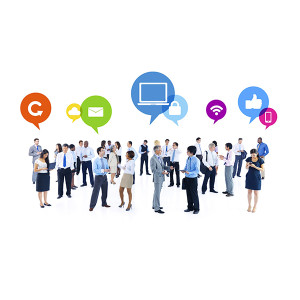 If you want to know more about a person, product, company or brand, chances are your research starts with a Google search. That's why your online reputation is so important in shaping the way people think of your brand. It affects so many aspects of your business, from your ability to attract guests and book group business to your success in hiring and retaining employees.
These tips below will help you uncover truths about your brand image and use them to create and maintain a sterling online reputation.
Listen before you speak.
In sales and marketing, perception is reality. That means it's essential to monitor what people are saying about your hotel online. Social listening will help you gain an understanding of social media dynamics and the needs of your current and prospective guests. Monitor Twitter, Facebook, blogs and online communities. There's a wealth of data available. When sliced and diced correctly, it will yield invaluable insights. So, ask yourself these questions:
What's your hotel/brand's share of voice compared to competitors?
Does your share of voice change over time/in different regions/across social channels?
What's the sentiment about your hotel/brand – positive, negative, neutral?
Which of your services and amenities are discussed the most?
Which ones are liked most and least?
What drives increases in the conversation?
What other topics are discussed most often in relation to your brand?
Broaden your perspective
Next, perform side-by-side comparisons between your hotel or brand and your competitors. You'll gain a deeper understanding of your brand within the context of your market and the industry. Competitor benchmarking can help you validate your company's current programs and develop new strategies to stay ahead of the competition.
Take action
Data alone won't fix a damaged product. Social listening not only provides a clear picture of your brand from your guests' perspective; it also identifies areas in need of improvement. Be sure to act on your findings and implement changes, if needed, to better meet traveler demands.
Create Great Content
Armed with these insights, you're ready to shape a picture of your brand that's in line with the current reality. Build your brand with great content that meets the needs of your guests. If it's important to show that your hotel has the best bar in town, for example, have your bartender blog about how to make the best craft cocktails. Create videos on the topic and answer questions on Twitter, as well, to show your hotel is truly amazing at what it does.
Be Inclusive
Get your satisfied guests involved, too. Put a program in place to regularly encourage them to write online reviews. The goal is to have all this positive content occupy the top pages that come up in Google searches.
Stick With It
It can take awhile, six months or more, for people to notice you're everywhere online, offering information that matters to the people most likely to stay at your hotel. Commit to blogging and sharing your insights consistently for the long haul to reap the rewards.
Sounds like a lot of work? It doesn't have to be. Doing to a little social media every day will go a long way toward building and maintaining a strong online reputation.