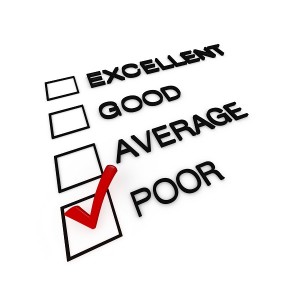 By analyzing data from social media, surveys, online review sites and more; operations managers can better understand which areas of the business' day-to-day procedures can be improved upon. With resort developers and hoteliers in a constant battle to remain competitive and understand what customers want, even small improvements can have a big impact.
Keep in mind, when customers share their negative feedback, they're not just complaining. They're actually teaching you how to make your business better. Your operations team should be designed to efficiently communicate those issues to the appropriate departments and come up with effective solutions.
When it comes to winning the hearts and wallets of customers, consider this: according to a survey by American Express 7 out of 10 Americans said they were willing to spend more with companies they believe provide excellent customer service. That's precisely why customer feedback is so important. It provides the extra level of insight needed for operations managers to make more informed business decisions that help to deliver an exceptional customer experience.
With that in mind, here are a few tips for making the most of customer feedback data to improve operations:
Pay Attention to Feedback about Employees: This will identify the areas employees need additional training in. Paying close attention to this particular feedback may also reveal specific staff members or departments that are lacking employee morale, which is proven to have a direct effect on productivity. You'll begin to notice that when you increase employee satisfaction, customer satisfaction and loyalty increase too.
Look for Trending Topics: If you notice that a large portion of survey responses are giving your restaurant poor ratings in regards to the quality of the food, it may be time to change the menu and/or the chef. If several respondents complain about long check-in wait times, you may want to reevaluate the check-in process and/or hire additional staff during peak hours. Or if a large portion of reviews states that your facility lacks cleanliness, you may want to consider hiring a new housekeeping team.
Identify Strengths: Take advantage of your strengths by identifying those areas and rewarding the appropriate departments accordingly. Keeping satisfied customers happy is just as important as trying to please unhappy ones. On average, loyal customers are worth up to 10 times as much as their first purchase. So be sure to let employees know when they are doing a great job so they continue to make customers happy.