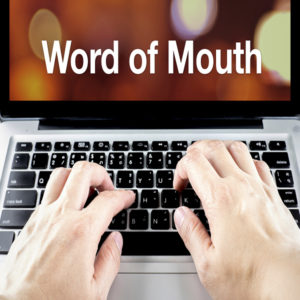 Some industries are not as easily changed by the times as others. For decades the lodging and hospitality industry fell in that category, as the services and offerings they provided needed to change very little in order to prosper with the changing times. Excellent service and good word of mouth used to be the only things you needed to be considered one of the best in the business. But as technology became more and more a part of our everyday lives, that stability was bound to wane.
The old adage that any kind of publicity can be considered good publicity has never been more false than it is in our modern time. Consumers everywhere are well aware of the many online communities that they can access in order to gather information on most any future purchase or endeavor they have in mind. The hospitality industry is not immune to this kind of virtual publicity and the top resorts are well aware of this.
Social Media, Travel Blogs and Travel Sites, such as TripAdvisor, give customers the power to voice their praise or disdain at a company's services or products while rating their overall performance and status. These "Top Hotel" lists are quickly becoming the goal of many resorts and properties as potential clients are quick to point out that they chose a particular resort for its position on the list.
So what can Hotels and Resorts do to improve their standing in the online world? That is where a service like Intuition Brand Marketing and its platform of survey generation and analytics can help.
Manage Your Online Reputation
Intuition Brand Marketing's platform is designed to give you a flexible and innovative way of managing your property's online reputation. Your online reputation can directly affect the amount of guests that book at your property.
Did you know that studies made on the correlation between a hotel's online reputation and the influence it has on potential travelers indicated that 53% of travelers wouldn't book a hotel that had no reviews from past travelers? These same studies found that 98% of travelers indicated that the hotel reviews posted on the travel sites they frequented before they made their decision accurately and realistically reflected the overall experience of staying at that accommodation.
Different Layers of Data
Intuition Brand Marketing's software platform gives clients an unprecedented level of customization that fits everything from multiple property management to individual resort management. You are able to customize how much data is analyzed and obtained from the surveys generated for each of their properties as well as having the ability to manage the different levels of access for each of the system's Dashboards that your staff can access in order to ensure that the right person is addressing the right needs. The dashboards can contain the stats for multiple properties in a single category and can be easily organized, sorted and exported through the system's dropdown menu and integrated options.
Detailed Survey Segmenting
The high level of customization allows for a more detailed guest survey. You are able to specify how detailed or how many areas your surveys touch upon. The platform allows for multiple areas of your resort's amenities to me rated by guests. The surveys are done on a grading scale that is easy to understand, while still allowing you the flexibility to gather the necessary data needed to improve your services.
Identifying Problem Areas
There is an old saying that a chain is only as strong as its weakest link. While it may sound odd at first, this can also be applied to how customers see a particular property. The Intuition platform gives you a complete view of all the areas of your hotel, or hotels, and can easily assist you in pinpointing exactly where the problem areas, or weakest links, are.
The data can also be sorted easily through a series of filters such as booking source, date range, very satisfied through to very unsatisfied, property against property which you can use to further enhance the level of guest satisfaction at your hotel. Whether guests are complaining about long waits at your restaurant, long lines at the front desk, certain staff, or just the food offerings, our platform allows guests to speak their minds and give you a clear picture as to where your attention needs to be set.
Active Guest Engagement
Responding to a guest's negative review in a professional and empathic manner can ultimately help your property's online reputation. Studies made on this subject found that nearly 78% of travelers that visited travel websites, upon seeing a resort's response to a negative review instinctively believed that the hotel cared about its guests' opinions.
Did you also know that 57% of those travelers in the same study, pointed out that seeing management responses in reviews generally made them more likely to book with that hotel versus a comparable hotel that didn't respond to travelers?
Integrated TripAdvisor Survey
One of the best and most successful features of the Intuition platform is the integrated TripAdvisor widget that is used alongside the customizable guest surveys. As part of our partnership with TripAdvisor, our platform gives your guests a direct and easy way of posting their thoughts and review of their stay directly on the travel site without ever leaving the survey itself.
So if you're ready to get started with maximizing your hotel's online reputation or to get more information on how INTUITION can help your resort thrive in the digital market, click here.