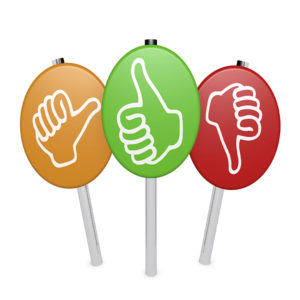 On the evening of September 12th 2016, the U.S. House of Representatives passed the Consumer Review Fairness Act. This act builds on the existing Consumer Reviews Freedom Act passed in December of 2015 and is designed to stop businesses from banning consumer reviews about them.
Why is this so Important?
Online reviews are steadily becoming the most efficient way for resorts to showcase their exceptional properties and the service they can provide guests. But for some hotels or properties, this new system of digital word of mouth has become an intimidating new prospect. The fear, or apprehension, of getting a negative review online has prompted many in the hospitality industry to improve not only the service they provide for the travelers that choose to stay with them, but also the overall conditions of their accommodation to better compete in the digital marketplace.
A Negative Reaction?
However, there are always less innovative businesses that see the problem as the consumer and not their own properties or services. The most noteworthy, and talked about, example of this type of practice comes from a resort in New York that placed an amendment to their official resort policy in 2014, where in any guest that left a negative review on any internet site would receive a $500 fine, per review. The hotel later commented that they would gladly refund the fine as soon as the negative reviews were removed.
As you may well expect, this did not go well for the hotel. In the digital world, news travels at the speed of light and this hotel received a wave of negative backlash to their page on the popular review site Yelp that showcased the overall anger the consumers felt upon learning of this policy. While they later retracted the policy, and insisted it was merely a joke, the damage had already been done and the online reputation for the hotel was severely affected.
A Solution?
While I wish I could say that this was an isolated incident, the truth is many businesses are trying to control the reviews that are left on these websites rather than focusing on the services or products they offer. The increase in the number of businesses that adopted these questionable practices drove lawmakers to pass a new set of guidelines and laws to protect the consumers from these practices.
How Does the Bill Work?
This new legislation is designed to protect consumers and their right to give their opinions. It would prevent businesses in the United States, such as hotels or tourism attractions, from silencing potential dissatisfied customers through fine print amendments to their policies that consumers have to sign as part of their stays or in order to participate in certain activities. These contracts are often worded in such a way that most consumers never recognize this clause until they have a negative experience and are barred from posting a review lest they incur a substantial fine.
The Federal Trade Commission would ultimately be the agency tasked with enforcing this new legislation, with state attorneys and consumer protection agencies given the option of suing any company that does not follow the legislation on behalf of their populace. While the legislation is designed to protect consumers from gag orders stemming from these businesses, it does not protect them from being held responsible for false accusations or defamatory statements.
Although this legislation is designed to affect only the businesses that put these questionable clauses into practice, it also further solidifies the need for modern hotels to maintain their online reputation through excellent service and amenities. The amount of travelers that look to sites like Yelp and TripAdvisor before planning their trips has shown no sign decreasing, and the hotels that adjust to these new, digitally inclined travelers will be the one that succeeds where others fail.
Bad Review aren't that Harmful?
Successful hotels also realized that a bad review is not necessarily a permanent blotch on their reputation. By addressing the concerns and needs of a guest while they are still on-site, by responding to negative reviews in a professional and empathic manner, and by increasing the amount of reviews received on a daily, weekly or monthly basis, hotels can continue to keep their online reputation among the top properties in their areas without the use of questionable practices that could now cost them more than just one customer's return business.