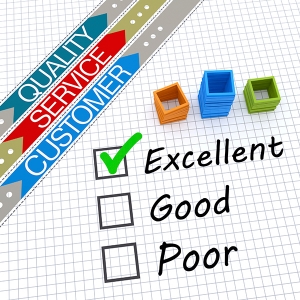 The Digital Age offers a place for your customers to go online and write reviews about the quality of your product, the value of the services offered, and their all-around experience with your brand. Although reading through the comments posted can be daunting, the results of your investigation efforts are worth listening to in order to find solutions to problems you many not have even known existed.
Reviews Help Service Development
What are your customers satisfied with? If you ask 3 questions, they're biased. The world has changed with social media voices. Instead of asking questions, you're getting direct feedback.  You have to dig deep enough and know how to find what the problem is. Asking about different aspects allows you to reach the true issue. Understanding the data without wasting time doing it is the ultimate goal.
Promoting Your Brand
Even with all the advancement in technology, most individuals result to asking for their friend's input before making a purchase. This type of marketing is known as 'Word of Mouth Marketing', the only difference here is that your company doesn't have to offer any incentives for this action because the positive reviews will do the work for you.
Delivering Your Message
Responding to reviews dramatically increases the way a brand is received, whether the review that is being responded to is positive or negative. It allows you to get the message to the customer that we're here for you, we care about you and we're working with you beyond our doorstep. It becomes the one-stop source for reputation management, especially with a negative review. You don't have to go to outside sources to build a better brand, everything you need comes from listening to the people who use your product.
Lifelong Customers
Loyalty comes from trust and since so many first time purchasers begin their customer journey reading reviews written by their peers, the likelihood of purchasing a product or service that comes highly recommended increases exponentially. Even if reviews posted are negative, potential customers can see that amends are being made if management responds in order to amend the issue.
The Takeaway
Review sites matter. People search for online reviews, whether its prior to purchasing a product, booking a vacation or deciding where to eat.
Respond and engage with reviewers. It's worth your time talking to the people reviewing your services and exemplifies good customer service, no matter which end of the spectrum the review lands on.
Consider an online reputation management system. It's often useful to have an online reputation management system that aggregates online reviews and automatically sends you notifications when a rating falls below a certain threshold. This way, you can reach out quickly and resolve the matter before it escalates.
Article provided by INTUITION Brand Marketing, a Customer Engagement & Reputation Management Solution.