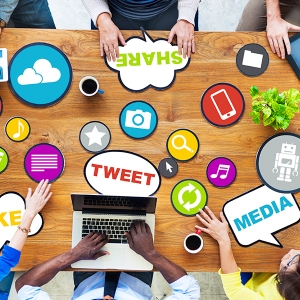 Customers are increasingly relying on the reviews posted by others to make purchase decisions, both online and in store. In fact, 90% of consumers read online reviews before even visiting a business.
Competitive markets make these decisions on so many more factors than they did a decade ago and their expectations have never been higher. With customers increasingly more informed and connected, their opinions are paramount in shaping the way people think about your brand.
A company's reputation is heavily impacted by the online presence that is generated by public reviews. Understanding how to influence the image that consumers have branded with their comments starts with understanding why they decide to post and how you can use their opinions to develop a stronger brand.
A positive reputation is one of the most powerful assets a company can use to convince prospective clients to go from Awareness to Purchase on their Customer Journey Map. Here's why:
Search Engine Optimization
Google, Bing, Yahoo! and other search engines are where most people find online reviews, searching for "product name + reviews". User reviews generate content for a product and company. Since SEO is higher for regularly updated information, a company with a lot of reviews attracts more content which can result in a competitive advantage towards visibility.
Reviews Are Trusted
Online review sites such as TripAdvisor, Google, Yelp and more have given consumers a voice that is often listened to more than brand advertising. 94% of consumers trust an online review as much as a personal recommendation and there is a wealth of information that consumers can read prior to making a purchase.
Peer-to-Peer Relationships
When a prospective customer is viewing a product, they see the marketing information as an exchange relationship and are paying for a product that's value matches the price tag. The social aspect of reviews helps customers research a product and make a decision faster than ever before because they contrast the comparable return benefit.
Reassuring Prospective Customers
Over 91% of consumers say that reading reviews impacts their buying decision, especially when comparing similar products. So when a prospective customer is looking at your product and comparing it to your competitor, they are more likely to purchase the one with higher reviews.
Most of your happy customers still don't post reviews – check out INTUITION, a customer engagement solution and TripAdvisor Joint Review Collection partner for ways to increase the volume of your positive reviews.