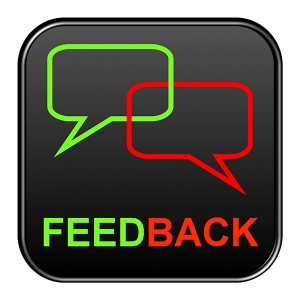 If there are negative reviews about your company online, responding to unhappy customers may feel like a daunting task.  Reacting to a customer's issue requires corrective action or it could heavily impact a company's reputation and bottom line.
Assemble the team and respond to online reviews, but make sure everyone shares the same, simple message:
Listen
All the social media platforms and review sites can make it difficult to hear what customers are saying. A social media team can only perform well when effectively collecting data and that requires communication tools, like INTUITION Brand Marketing.
INTUITION allows businesses to know its customers and benefits from actionable data. The surveys and feedback tools transform into visual insights to identify areas of improvement and benefit from increased online reviews. The custom dashboard listens to all the social sharing platforms for mentions of a company and responds directly to a customer.
Respond Quickly
Avoiding a problem can make potential customers view a lack of response as untrustworthy and results in losing future customers, let alone losing any sort of loyalty from the unhappy one. It's important for both current and potential customers to see that a company is hands-on with how and when they respond to negative feedback.
INTUITION's platform makes this easy, with daily reports of social media mentions. The social media team can immediately take action and show that the issue is being fixed or acknowledge the problem and offer another form of compensation, like a discount or refund to give the company another chance to show improved customer service.
Respond with Compassion
It's important to remember that the negative words written about a company come from a human voice. It can be easier to paste a corporate response to the negative review, but it also makes the person who posted it feel unheard.
The social media responder should start by introducing themselves to the concerned customer. Approaching the situation with a personal touch begins to show empathy to the client by showing that the response it addressing an individual, by an individual. Compassion is a feeling of sympathy and a desire to help solve the problem.
Respond Directly
It may be easier to send your customer an email in response to their issue because it allows customer service to avoid agreeing to the negative feedback or show that the company had active knowledge of the problem. Changing the platform that the conversation is on does not change where the initial comment can be seen, and therefore can be viewed negatively even if dealt with in a positive manner.
Use Negative Reviews to Build Trust
One of the first thing that potential customers will do is read the negative reviews over the positive because they are seen as a warning as well as honest. Instead of negative reviews damaging the reputation of a company, they can show how the business engages the community and appreciates all feedback, no matter what side of the spectrum it may be on.
The opportunity to show consumers that there is an effort made to resolve the problem so they don't have to worry that their potential experience with the business or product will be negative.
The Bottom Line: Apologize and Address Directly
Apologies are necessary when they are extended with strategic, transparent, and authentic purposes. The value of strong apologies can restore a company's image, so when a business addresses the problem directly, accepting responsibility, negative reviews can actually help your brand gain the trust of its customers and potential consumers.