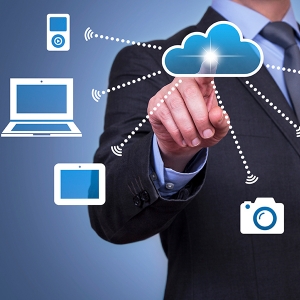 Data provides unlimited audience intel, but it has to be utilized and driven effectively. Data collection and analysis can better understand what their current and potential customers really want out of product or service. In the past companies would play a guessing game to understand their customers wants and needs, but today it's no longer a risk to understand the core demographic – it's a positive assurance that a message is consumed effectively.
Customer Profiling is a key component to understanding business and plays a crucial role in attracting new customers and encouraging existing customers to transact more, and the latest technologies make it easier than ever to do so.
The Experience from a Customer Perspective
The way that customers interact with a company has changed dramatically over the digital era. More customers are turning to online avenues to find products and connect with brands. There's no shortage of data or capability for analyzing data of our customers. Every day there's more data from transaction systems, third-party data, website traffic, social media insights and more that can be used to better understand your current and future customers.
INTUITION Brand Marketing's platform to implements an architecture that enables companies to combine and interpret different data sets about the customer journey and profile with ease. Businesses can look at every touch point and add a data capture element to understand the experience customers receive.
Illustrating Data Capture Intelligence
Visualizing relationships across various data sets helps determine clear trends that can be used to build an accurate customer profile. Companies have several systems or cloud-based software programs that may or may not talk to each other, but the INTUITION platform does exactly this.
To illustrate how INTUITION can help manage a customer's journey, check out how the data sets for a specific industry, like hospitality, can be personalized with additions to capture and identify data.
First Contact – If you add in your first contact data, you will not only know which of your marketing channels provides the most bookings but now you'll also know which channels produce the most satisfied guests, the most on-site spend, the most positive online reviews and more.
Reservation – Use the Reservation touch point, or a survey immediately after Reservation as an opportunity to collect additional data, such as what they are interested in doing during their vacation, more info on the people they are traveling with and what their social media accounts are (Facebook, Twitter etc).
Pre-Arrival – Use this data to upsell guests to a better room, or pre-book airport transfers, or pre-book excursions based on their preferences and interests via pre-arrival emails.
On-Site – This can be as simple as feedback collected or as complex as an in-app feedback system that enables guests to ask questions of housekeeping, concierge, make restaurant reservations and more – all of this data helps you to understand what the individual customer journey is, and identify customer trends.
Post Stay Survey – This is probably the largest wealth of data – for INTUITION clients we are able to collect TripAdvisor Reviews from inside of the survey, without guests ever having to visit TripAdvisor.com, which greatly increases the number of online reviews received – and then ask a series of questions that are typically categorized as Check-In / Check-Out, Room Quality, Quality of Service, On-Site Facilities and Overall Experience, although all of our surveys are custom built to the requirements of each client.
For more information on how INTUITION can assist you with custom Customer Engagement & Reputation Management strategies visit http://intuitionbrandmarketing.com/tour.