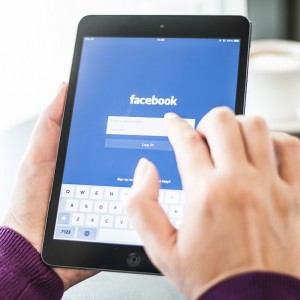 Posting social media content on a regular basis and engaging with your audience is a great way to build an online presence for your brand. When doing so, it's important to create fresh and interesting content in order to keep your audience coming back. Nobody wants to follow companies posting the same boring content over and over again and consumers certainly don't want their timelines flooded with sales and promotional offers.
Facebook is the most popular social network with over 1.49 billion active monthly users worldwide. A whopping 968 million people log onto Facebook on a daily basis with 4.5 billion likes generated every day while Twitter has 100 million users logging in daily with 1.3 billion registered users total. LinkedIn has 400 million users with 2 new members joining every second and Instagram has 400 million monthly active users. There are a large and vastly growing number of social media users that are active and consistent in their visits to these sites, making them a promising audience for your marketing efforts.
In order to start posting authentic customer reviews to your social media pages you'll first need to search for impactful positive reviews about your company online. You can do this by doing a google search on your company name or by going straight to popular review sites such as TripAdvisor and Yelp where you know there will likely be reviews about your company, and search for your company name there. If you use a review tracking service such as INTUITION Reviews, where you can see reviews from a number of different sites all in one place, even better! Search through these reviews and find the most detailed reviews as possible. Consumers like to see reviews that highlight specific information about other people's experiences with your company. For example:
Too vague of a review:
Great View
"Very nice little place on the Riviera Maya to just kick back and relax! We stayed at the Villa de Rosa right on the beach and found the view from the balcony to be breathtaking. Our friends were here to go diving and we were here just to hang out, but we all had a blast. The girl who worked the bar was very nice and helped us enjoy our stay by providing good local information. We would definitely love to come back! :)"
-Username: Michael Y
Good descriptive review:
Another Perfect Stay
"We stayed here for 4 nights and everything was exquisite! The rooms are huge and lovely and I can't even find enough compliments to describe the staff. It is definitely worth staying here. They have a great pool, free snorkeling gear, and a beautiful, quiet beach. I enjoyed every moment of my stay here."
-Username: Irina I
Once you've found a few reviews that offer a lot of detail and represent your company accurately and in a positive light you may begin posting them. Copy the text of the review and paste it (within quotation marks) on your company's social media page siting the username of the individual who wrote the review and the link to the site it came from along with a striking photo that accurately represents the message. Do this across all of your social media sites several times throughout the week (or as often as the number of positive reviews you found permits) for an easy way to post fresh content that your audience will appreciate.