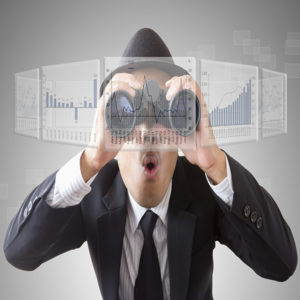 Improving your online standing and reputation in this highly competitive digital age is only half the battle. Continuing to improve in the standings, or maintaining the highest position consistently, requires constant monitoring of your online reputation just as much as expanding the amount of reviews or feedback your property receives.
INTUITION Reviews gives you the tools and resources necessary to keep track of your online reputation across multiple social media and travel platforms while maintaining a careful eye on your competitors' own rankings, reviews and overall reputation.
The INTUITION platform offers a streamlined and easy to use interface where your property can monitor all the reviews you receive, maintain a detailed account of the frequency and overall score value of each review, and respond to each them regardless of which of your social media platforms they were published in. This last option is essential in maintaining not only an active social media presence, but also in ensuring that even the negative reviews end with your brand being seen in a positive light. Your property's general manager or management staff can easily browse through all the reviews received on a daily basis and can simply click on each review in order to respond directly to the author while keeping track of which reviews have yet to be replied to, or which require immediate attention.
The platform gives you a wider scope of how successful, or unsuccessful, a particular marketing strategy has been or if recent changes to amenities, offerings or prices have garnered a positive or negative response from your guests. Owners are able to easily assess which social media platform is generating the most reviews and the overall review score of each platform in order to better direct their next marketing push with the intent of reaching the largest, or most needed, audience.
The system also presents hotel owners and management staff with the option of exporting the collected data to a PDF or Excel file for further use in presentations, documents, etc. These reports can contain a spreadsheet of the most recent reviews or it can contain a lesser number of reviews with the addition of the graphs and analyzed data for a more concise overlook at the progress the resort has made in the social media world.
You might be asking: Why is it so important to monitor my competitors' social media presence? Shouldn't I just be focusing on my own resort standings?
By looking at the bigger picture and monitoring the changes in your competitors' online reputation and standings, you can get a better idea of when they implement new marketing campaigns, if they are focusing on any new industry trends or if are lacking in one or more areas that your own property excels at. Through the INTUITION Reviews platform, you can easily monitor your competitors' online standings in several of the major travel sites such as Booking.com and TripAdvisor, as well as their reviews or standing on popular social media sites such as Facebook.
Keeping a close eye on your competitors means very little if you ignore your own reviews and fail to address each of them individually. INTUITION's platform gives you a wide range of tools and methods by which your property can stay on top of any and all reviews they receive. These same tools will also benefit your property's social media standing in a multitude of ways.
Has your marketing department been struggling to upload new or buzzworthy content to your hotel's Facebook page? The same feature that lets you reply to a review will also give you the option of sharing a particularly positive or captivating guest experience straight to your hotel's Facebook Page. This provides your social media marketing team a buffer for hotel related content that they can schedule and post in between major articles or stories.
If you're ready to get start monitoring your online reputation, need new insight into your competition or simply to get more information on how INTUITION can help your resort thrive in the digital market, click here.